This year, Manchester hosted the Decarbonisation Summit at the Science and Industry Museum.
The annual two-day event brings together business leaders, politicians and climate activists to share a vision for a decarbonised future. It provides a space to share ideas, visions, challenges and solutions in the race to Net-Zero emphasising that everyone from politicians to students can help to influence change.
This year's event held on Tuesday 7 and Wednesday 8 June 2022 covered a variety of topics including, food production, sustainable transport, heat innovation, retrofitting and the future of green skills. Here are some of the highlights from representatives from Greater Manchester.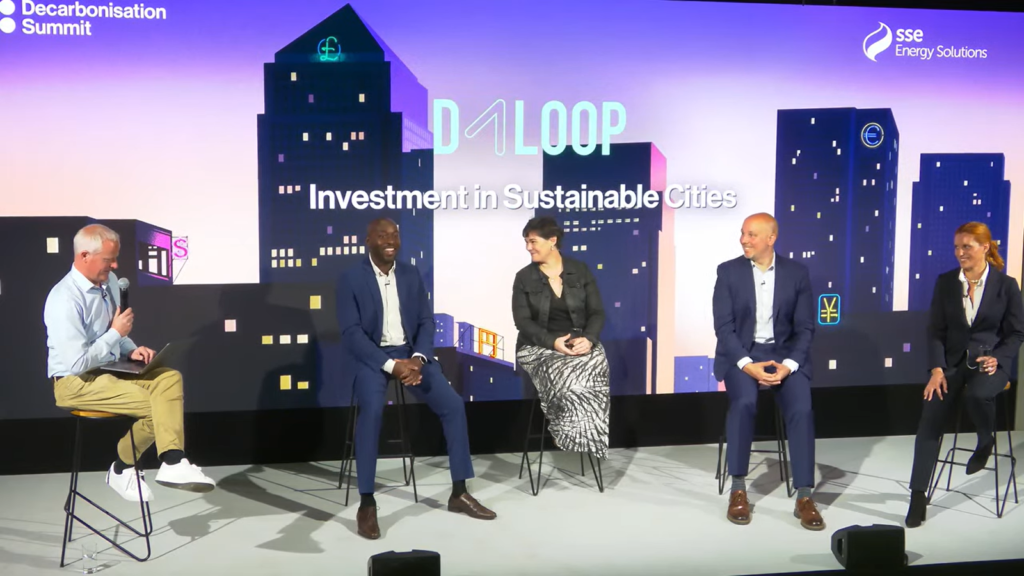 Day One
Day one hosted many insightful panels including, eating emissions and decarbonisation within the food industry from agricultural issues through to food consumption as well as the power of retrofitting and future-proofing our existing buildings and homes.
The first panel of the day discussed how to empower SMEs to become net-zero. SMEs are great vectors for decarbonisation as they can think differently and adapt. However, challenges arise in the broadness and diversity of SMEs. The panel discussed how to create a data-led and easy to understand approach that SMEs can follow as well as the importance of local authority intervention and incentives to give SMEs confidence to transition to net-zero.
Another panel discussed Green Investment in Sustainable Cities, how we can lower emissions and excite people within cities to get behind low carbon solutions. The panel which included Councillor Tracey Rawlins, Manchester City Council's Executive Committee Member for Environment, discussed housing, transport and how local authorities can excite and inform people within their region about the transition to net-zero.
Councillor Tracey Rawlins stated, "We need to think about how we work together so we don't do things city by city. We need to use our collective buying power, our collective experience, and our collective influence to make bigger and better changes. We need to be bold. Change is always difficult; it's going to come and it's going to hurt but we have to face that pain. This is a necessity."
Mayor of Greater Manchester Andy Burnham joined the Mayors Leadership Group to discuss how city mayors can accelerate net-zero ambitions within their city regions. The other panellists included Tracy Brabin, Mayor of West Yorkshire and Steve Rotherham the Metro Mayor of Liverpool City Region. In the panel, the mayors discussed carbon neutral targets, investments in sustainable transport and green skills requirements but crucially they discussed how city-regions can work together and the powers needed to achieve their net-zero ambitions.
Mayor of Greater Manchester, Andy Burnham said "Decarbonisation could mean a solution to the cost-of-living crisis. A net-zero country will be driven from the bottom up, not from the top down. You have to win hearts and minds to get people to change their homes or how they move, and city-regions are the ones that can do that.
"In Greater Manchester alone there are an estimated 80,000 good jobs to be had in retrofit. The risk is we won't be able to bring them through quickly enough or have the people to do it and that has to be fixed soon. Local authorities need control over post-16 education."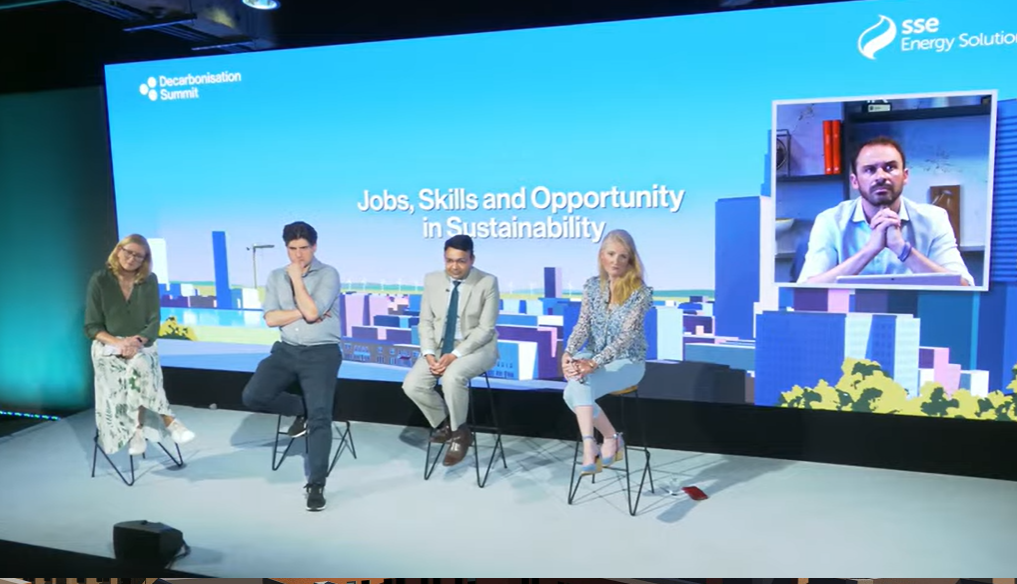 Day Two
On the second day of the Decarbonisation Summit, Asif Gahoor of Be.EV which works closely with local authorities in Greater Manchester joined a panel on emobility. The panel discussed electric vehicle charging points and the complexities of switching to electric bus fleets. It became clear that there is no one size fits all for local authorities switching to sustainable transport and better information is needed to help individuals transition to electric vehicles. However promising examples and case studies were mentioned
Asif Gahoor of Be.EV said, "In Trafford, we're data mapping that so we can identify where the chargers are going, where the residents live and create the equal spread across the region as a phase one. Then we can do a phase two rollout where we map more public infrastructure, private land and on the go forecourt models. Ultimately over the next five years, Trafford will have a public charging network of rapid, ultra-rapid chargers that are accessible to everybody. We're working with communities to not build hard ugly concrete infrastructure, but can we develop parks and gardens. We're making a positive piece of infrastructure."
In another panel Subrahmaniam Krishnan-Harihara, Research and Analytics Manager of Greater Manchester Chamber of Commerce joined experts from LinkedIn and more to discuss green skills and jobs in sustainability from apprenticeships through to how to address the skills shortage local businesses are facing.
Subrahmaniam Krishnan-Harihara said, "When we focus on skills that are needed for the green transition, we have to focus on digital and soft skills because the number one thing that is needed in many sectors is adaptability. It's about individuals making a transition from one type of role in a particular sector to one that brings in elements of sustainability with it.

"Businesses do not want to own the skills system they want the skills system to respond to their requirements. We started working with the Greater Manchester Learning Provider Network to identify the key skills businesses want so that we can respond. The challenge for further education is how quickly can they change the curriculum and provision for training to meet the demands."
The final panel of the day covered active travel from improving cycling and walking routes to encouraging more people to take up sustainable transport.
Dame Sarah Storey of Greater Manchester Combined Authority said, "In GM 77% of households don't have access to a bike and that's one of the emphasises of the Bee Network. But it's not just about cycling, when you want to get more people into cycling sometimes you start with enabling them to walk, building up their confidence to be fit enough. That's why it's important that we never stop talking about walking.

"What we're trying to focus on is those 250 million car journeys of 1km or less that are done in Greater Manchester every year. Over 40,000 tonnes of carbon will be saved if we can convert those journeys to an active version of travel. "
Other panels across day two of the summit discussed district heating (how we can widen the role of heat networks to power cities across the UK towards net-zero) and maximising low carbon technology at a local level (harnessing the power of distributed energy solutions and technologies).
You can watch the streams of the panel discussions at the Decarbonisation Summit 2022 here.
To learn more about the Decarbonisation Summit, visit their website.