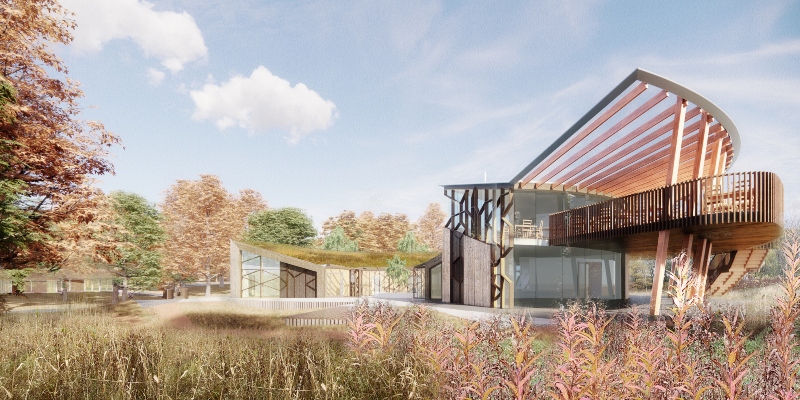 The hybrid planning application for Northern Roots, which is creating the UK's largest urban farm and eco-park in Oldham, was unanimously approved by Oldham Council's Planning Committee in October 2022.
However, due to the Northern Roots development being located in the greenbelt, the application had to be referred to the Rt Hon Michael Gove, Secretary of State for Levelling Up, Housing and Communities for consideration.
Having assessed the application, the Secretary of State has now confirmed that he does not wish to call in the application for further review.
Oldham Council has therefore issued approval of planning permission for the scheme, which includes detailed planning permission for the Visitor Centre, Learning Centre, Forestry Hub, Solar array and sports pitches, and outline planning permission for the market garden and swimming pond.
Cllr Abdul Jabbar, Deputy Leader and Cabinet Member for Finance and Low Carbon, Oldham Council said:

"Securing planning permission for Northern Roots is a major milestone for the project, which has been five years in the making."

"Northern Roots is a key part of exciting plans to regenerate Oldham, offering local people new jobs, business, education and leisure opportunities."

"We would like to thank everyone who has been involved in supporting the vision for Northern Roots so far, including funders, local stakeholders and businesses. We'd especially like to thank local residents and communities, who have contributed through extensive consultation to shaping and co-designing the buildings and plans."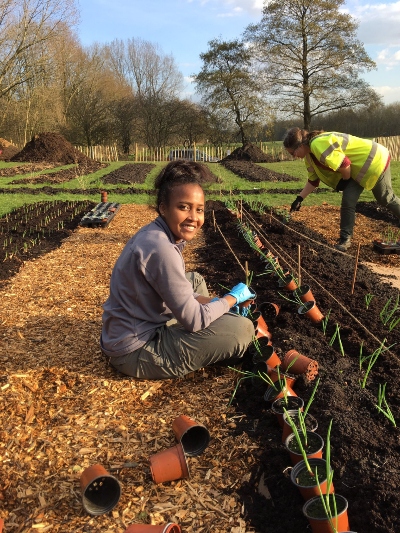 Set on 160-acres, ten minutes on foot from Oldham town centre, Northern Roots will offer a range of new facilities and activities whilst also creating jobs, training and business opportunities for local people. In addition to protecting and enhancing the habitat, biodiversity and environmental value of the 160-acre site, the project will also support the health and wellbeing of local residents and communities.
Cllr Amanda Chadderton, Leader of Oldham Council, said:

"We are delighted that the Secretary of State for Levelling Up, Housing and Communities has given the go ahead for Northern Roots."

"We can now move forwards with creating the UK's largest urban farm and eco-park in Oldham, developing a unique community resource and visitor destination that will bring local residents and communities, economic, social and environmental benefits."
The approved designs, which were informed by extensive consultation with local communities, focus on the northern third of the 160-acre site. The Visitor Centre and Learning Centre have been co-designed by JDDK Architects and local communities, and incorporate green rooves, habitat walls, renewable energy sources, and sustainable materials. The Visitor Centre houses a café, shop, exhibition and meeting space. The Learning Centre, which has been inspired by the concept of a tree house, includes classrooms and a bunkroom.
Four existing football pitches will be given a much-needed refurbishment, with two of them relocating next to Glodwick Cricket Club. Access improvements to the Northern Roots site will also be made and car parking areas created.
Work will start on the Visitor Centre and other elements in late 2023.
In addition, plans for a new Bike Hub facility at Northern Roots were approved by Oldham Council in August 2022. The Bike Hub proposal has been developed following in-depth community consultation. The facility has been designed by leading UK company Bike Track, in conjunction with JDDK Architects, and the build will commence in early 2023.
Northern Roots is looking to engage a dynamic and experienced operator to run the Bike Hub facility from summer 2023. If you're interested in finding out more or want to request the full tender pack, please get in touch with Northern Roots at northern.roots@oldham.gov.uk
The closing date for tender is Sunday 27th November.