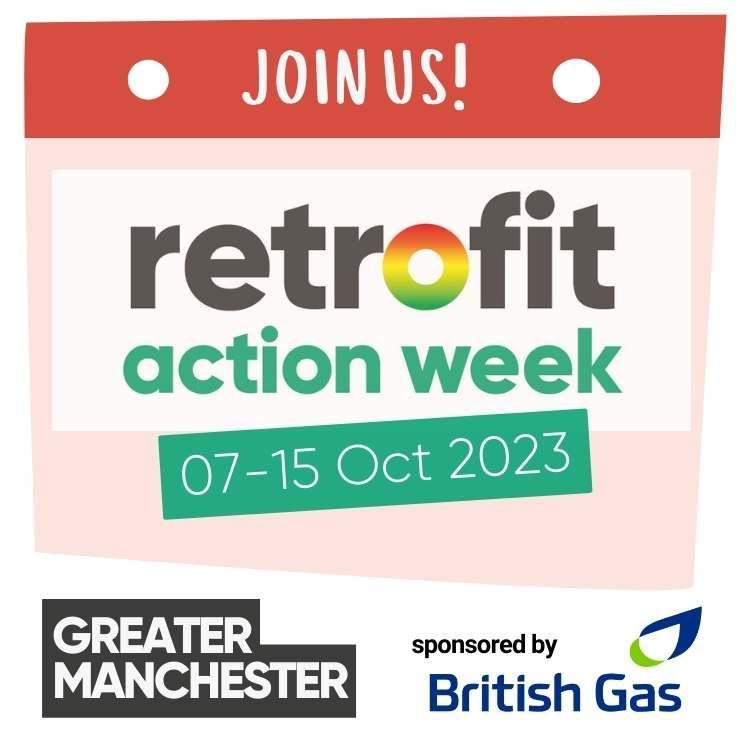 Low Carbon Homes is hosting Greater Manchester's Retrofit Action Week to accelerate decarbonisation across the region.
Everyone around Greater Manchester has a role to play in decarbonising our homes, it can help the region meet its net zero targets but also reduce energy costs for homeowners, businesses and landlords across our region. Investing in energy efficiency and renewables can significantly reduce bills and costs.
Retrofitting homes, commercial and public sector buildings is a huge challenge that Greater Manchester faces. There are over 880,000 homes, 2700 public buildings and an as yet unknown number of commercial buildings that will need some form of retrofit action by 2038.
Organisations from across the region including community groups, businesses and local authorities are all staging their retrofit-related activities between Friday 7 and Saturday 14 October to celebrate Retrofit Action Week.
The week has been organised by Low Carbon Homes with headline sponsor British Gas.
Events include the online Manchester Retrofit Summit, courses and bootcamps by People Powered Retrofit and Social Housing Retrofit Accelerator and heat pump workshops.
Retrofit Action Week will culminate in The Home Upgrade Show (THUS) at Manchester's Victoria Baths, which brings suppliers, architects and building professionals together with landlords and homeowners to provide solutions and inspiration to facilitate the installation of energy efficiency measures.
The Home Upgrade Show is designed to help those ready to play their part in decarbonising housing to create better, healthier, warmer homes for all.
You can view all of the events as part of retrofit action week here