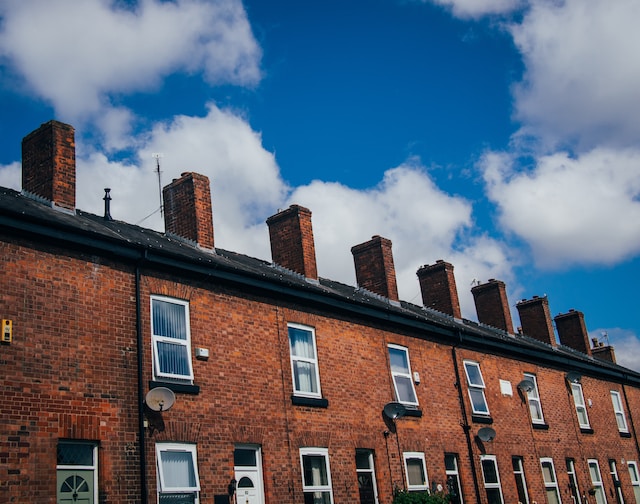 Low Carbon Homes has announced a partnership with British Gas for Retrofit Action Week from Saturday 7th October 2023 in Greater Manchester.
Bringing together residents, communities and industry, Retrofit Action Week (RAW) will provide the opportunity for everyone with a role to play in decarbonising Greater Manchester homes to get involved, collaborate and build upon recent local retrofit delivery successes.
 With the retrofit of local homes being a key priority for the Greater Manchester Combined Authority from 2025 and the region's ambitious target of delivering carbon neutrality by 2038, the event will galvanize organisations around the rapid retrofit scale-up opportunity worth an estimated £600-800m to the local economy, per year.
 RAW starts with a resident-focused Green Open Homes event. Organised by People Powered Retrofit, the event provides an opportunity for residents to visit the properties of those already living in a retrofitted home.
 'Market readiness – preparing for rapid retrofit scale-up from 2025' is the theme of the 4th Greater Manchester Retrofit Summit, staged online on the mornings of 9, 10, and 11 October. Housing and supply chain professionals and community leaders will convene to create what's likely to be the UK's largest retrofit gathering – with each morning focused on how best to improve and scale up the region's retrofit successes. 
 The week culminates with The Home Upgrade Show at the beautiful Victoria Baths, Manchester – with over 50 exhibitors featuring a wide range of organisations promoting retrofit products, services and workshops. From global household names to innovative local start-ups, the event promises to provide a unique snapshot of the fast-growing retrofit market. Friday 13th October is dedicated to those responsible for retrofit scale-up, while Saturday 14th is open to householders and community groups.
 Throughout Retrofit Action Week further activities will take place across Greater Manchester, including a local authority/housing association Retrofit Essentials Bootcamp, mortgage adviser retrofit workshops, contractor training sessions, and more…
Kim Royds, Regional Business Director for North West said "Our mission at British Gas Zero is to help our customers save increasing amounts of carbon and cost. As part of the UK's leading energy and services business, we are privileged to play an important role in the decarbonisation of UK homes. Retrofit Action Week is a great way to bring people together around this shared mission."
 Graham Lock, Founder and Director of Low Carbon Homes adds "The support from a market leading brand and a wide range of other organisations – large and small – is testimony not only for the work we and our network is undertaking, but also for the ambition of Greater Manchester to be a genuine leader in the delivery of retrofit. There's palpable excitement across the region about the arrival of greater devolved powers and the prospect of a new Government that will further boost the local retrofit market. Retrofit Action Week will help to galvanise local action, providing an opportunity for anyone to get involved at a level to suit their needs."
 To learn more about Retrofit Homes Manchester and how to attend visit Low Carbon Homes website.