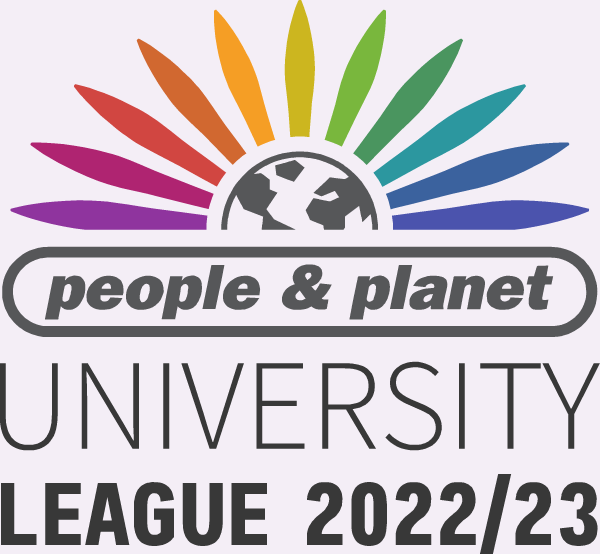 Manchester Metropolitan University and University of Salford have been named in the top ten the UK's leading sustainable universities in the People & Planet University League.
Finishing third in this year's League means that Manchester Metropolitan University has now spent ten years as a top-three ranked university, being named a "First class" institution for 2022/2023.
The University of Salford also featured in the top 10 universities, scoring highly for environmental policy, auditing and EMS, carbon management and water reduction. The university of Salford is renowned for its research in environmental solutions with its Energy House Labs and Living Labs revolutionising green technology across the city region.
All 154 UK universities are ranked across 13 categories, with People & Planet University League awarding First-class, 2:1, 2:2, Third or Fail degrees to insitutions.
The People and Planet University League 2022/2023 ranking comes shortly after Manchester Metropolitan released its Leadership in Sustainability Strategy, further committing to be a beacon of sustainable development practice, working towards a zero-carbon future and putting sustainability at the heart of the University.
The People and Planet University League table is the only independent ranking that assesses all UK universities' environmental and ethical performance.
This year, the University achieved 100% across several key areas, including: policy and strategy, environmental auditing and management, governance and staff, and staff and student engagement.
Education for sustainable development, sustainable food and carbon management also scored highly, between 90-95%.
Manchester Metropolitan University is committed to delivering a pipeline of green skills and embedding learning about sustainability into every course it delivers in ambitions to create a sustainable future for the city-region and beyond.
This year, Manchester Metropolitan University extended its commitment to staff and student engagement with the ongoing delivery of the University's Carbon Literacy training programme.
So far, over 1,600 university colleagues and students have been trained, receiving Carbon Literacy Certification at Manchester Met.
With the University committing to embed climate change education across all courses by 2026, a new 'Teach Carbon Literacy' programme has recently been delivered to over 80 academic colleagues. This means that in the 2022/23 academic year, up to 7,000 students could have Carbon Literacy training available as part of their studies, with around 66 courses currently offering this feature embedded in their course to students.
Professor Liz Price, Deputy Pro-Vice-Chancellor of Sustainability, said: "We are delighted to have been ranked as one of the top Universities in the UK for sustainability for a decade. This is a milestone achievement, and a huge testament to the dedication and commitment our institution has made to ensuring we are a beacon of sustainable development practice.

"We are committed to delivering a pipeline of green skills and embedding learning about sustainability into every course we deliver. We are also pioneering world-class research in aviation and climate change, nature-based solutions, climate resilience and developing hydrogen fuel.

"We have a sector-leading approach to embedding sustainability across our education, research, partnerships and the way we are designing and transforming our city campus.

"I am proud of our reputation as a leading sustainable university and excited about how we will make a positive impact on the planet and enhance the lives of our students, staff, and stakeholders, now and in the future."
The top-three ranking comes on the back of Manchester Metropolitan University's sustainability leaders featuring at both the Greater Manchester Green Summit and the COP27 global summit in Egypt.
The University has also made a firm commitment to supporting Manchester's city-region on its journey to net zero carbon before 2038.
In November, Uswitch's Green Universities Report 2022 rated Manchester Metropolitan University as one of the top UK universities for its commitment to sustainability for the third year running.
Read more about Manchester Metropolitan's Sustainability work.
See the full breakdown of results and league table from People & Planet University League.