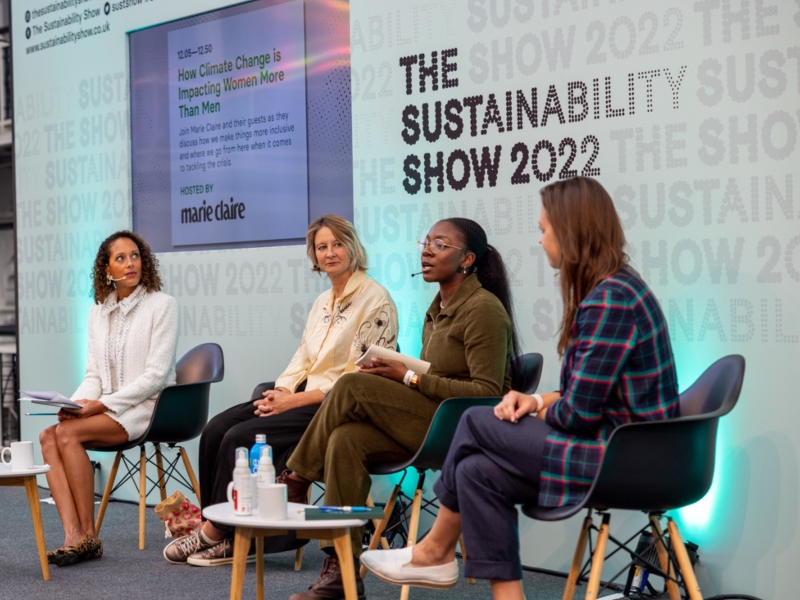 The Sustainability Show, the UK's first large-scale consumer show aimed at raising awareness and engaging the public on solutions to the climate crisis, comes to Manchester for the first time and is confirmed for a second London, 21-22 October 2023.
The Sustainability Show is set to take place in Manchester for the first time to showcase the latest eco-innovations and climate solutions for the public. Held at the Manchester Central Convention Complex on 08-09 July 2023, visitors to the show will be able to pick up tips and tricks to discover the UK's best eco-friendly brands and learn how to be a savvy consumer, from upcycling and mending to renting and refilling.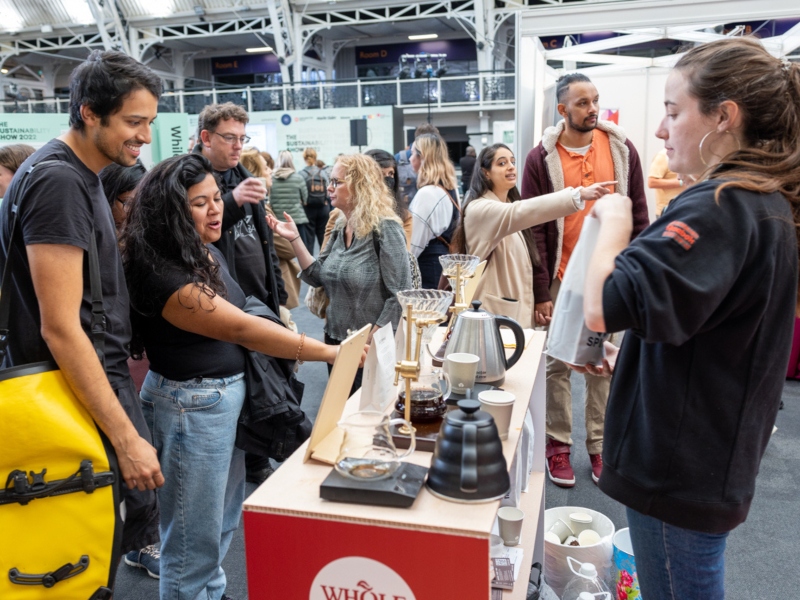 The event will bring together leading sustainable innovators, researchers, brands and industry experts to present their work and exchange ideas on how to create a sustainable future, with a talks programme featuring a mix of sustainability experts and well-known speakers such as Max La Mana, Hamza Abdul Yassin and The Cloud Gardener who will offer advice and tips to help consumers navigate their way to better climate-friendly lifestyles. Show partners include Starling Bank, Marie Claire, Ethical Consumer, The Vegan Society and Soil Association.
Recently, the Climate Change Committee stated that the UK is "strikingly unprepared" for climate change, coupled with the stark warning in the latest IPCC 6th Assessment report the time to act is now.
According to the Department of Energy, 82 per cent of people remained "concerned" about climate change. The Sustainability Show aims to turn this public concern about the impacts of climate change into awareness and engagement, by inspiring visitors to take collection action with a variety of interactive exhibits, demonstrations, and panel discussions on several sustainability topics.
Confirmed activities include:
Charity.Supermarket exclusive secondhand fashion pop-up store
Panels and talks from Max La Manna, Kids Against Plastic, Soil Association, Sow The City, Georgina Wilson-Powell, Ethical Consumer and many more experts.
Ahiflower meadow installation, a superfood which can replace all fish-derived omega 3s and helps regenerative agriculture in the UK
My Green Pod lunchtime mindfulness sessions with Jarvis Smith
Vegan cafe, eco-bar and drink options
Ready Steady Save food installation by In Our Nature, Hubbub
Free Energy Saving Advice Lounge, Smart Eco Living – Energy Saving Advice Partner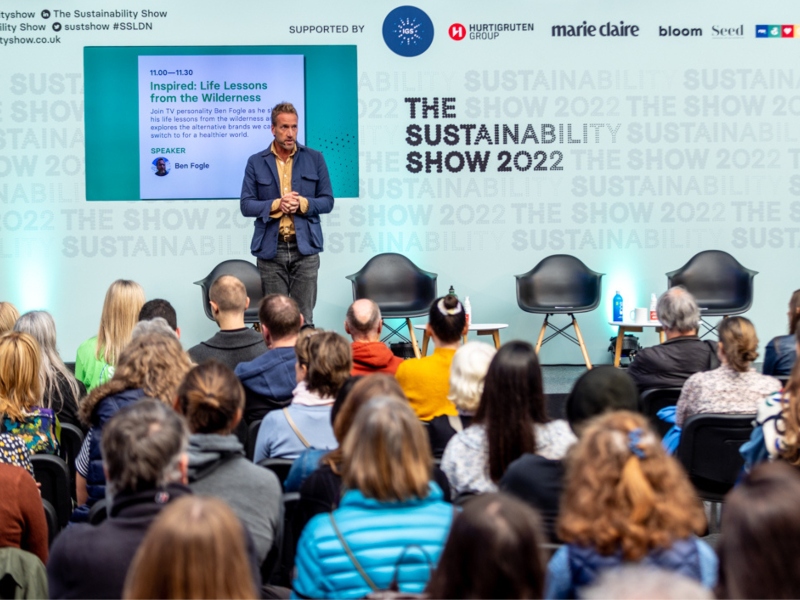 Some of the exhibitors at the Manchester show include Avallen, Avika Soaps, Carbon Gold, CF Fundraising, Faith in Nature, Greenpeace, Honest Love Our Planet, Lavender and Lemons, Lemon Vegan Friendly, Liberation Food, Next Day Solar, Ocean Conservation Trust, Phoam, Riverford Organic, Treehouse Bakery, Woodland Trust, WWF and many more.
This is The Sustainability Show's second in the UK following its successful London show in October 2022, which featured scores of pioneering eco brands showcasing innovative ideas and products to over 6000 visitors. Another London edition of The Sustainability Show is also going ahead in October 2023 at the Business Design Centre, Islington.
Georgina Wilson-Powell, Sustainability Show Advisor, Author and Founder of Pebble Magazine says "We're incredibly excited to bring the Sustainability Show to Manchester this year. We aim to raise awareness about the urgent need to take action to protect the environment and to showcase the many solutions that are available to help us achieve a more sustainable future. We hope that the Sustainability Show will inspire people to take action in their own lives to reduce their environmental impact under the #WhatOneThing hashtag. The city is on its way to becoming one of the greenest cities in the UK by 2038, some 12 years ahead of London, which makes it the perfect city to act as a bedrock to inspire collective climate action." 
Max La Manna, Award Winning Author, Digital Creator and Zero Waste Chef says "Last year, the Sustainability Show was one of the best events I've been to and I wanted to come back again this year and do it all over again." 
Jason Williams, Manchester's Cloud Gardener says "As The Cloud Gardener, my aim is to inspire a new generation of urban gardeners. Being a lockdown gardener, I learned the importance of how gardening can positively impact mental health. Using my 18th floor balcony garden, social media and garden designs, I hope to encourage more urban residents to create their own unique small space container gardens. In turn showing people how to grow their own food, improve urban biodiversity but also their mental health. I'm really excited to be joining the show this year to spread my message that gardening is for everyone. Whether that's a patio, balcony or a shelf indoors." 
Admission to the Sustainability Show is free, and the event is open to the public. For more information, please visit the event website at www.sustainabilityshow.co.uk or book tickets online at https://www.eventbrite.co.uk/e/523717391817
Organisers of the Manchester show want to talk to any business that wants to get involved in the event. Email: Victoria.Bennett@sustainabilityshow.co.uk, call+44 0208 124 1080, or visit www.sustainabilityshow.co.uk