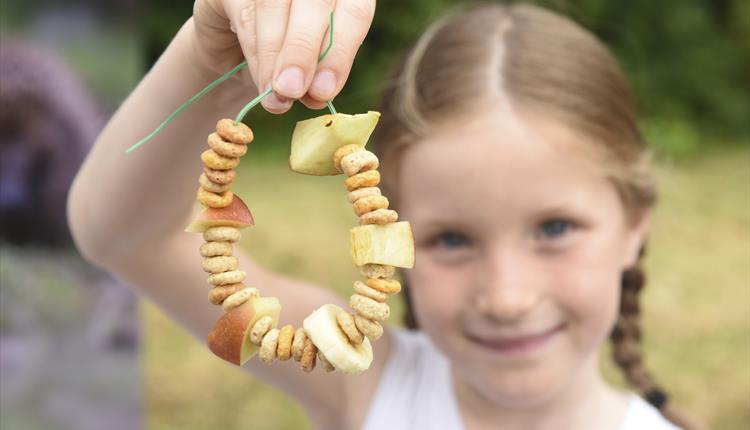 On Sunday 26 June Lancashire Wildlife and Manchester City Council are joining forces with a group of nature organisations to celebrate Greater Manchester's wonderful wildlife in Heaton Park.
This family fun day out is also a way of educating younger generations about the importance of our natural world and ensuring that people of all ages know how to protect nature, promote biodiversity and contribute to Greater Manchester's efforts to become a greener city-region.
The Manchester Festival of Nature champions the wild plants and creatures that inhabit the city and its surrounding areas. This family friendly day out hopes to raise awareness of local species and organisations that strive to protect them.
The North-West is home to some incredible organisations that are working to reverse the decline in nature across the region. Now, The Wildlife Trust for Lancashire, Manchester and North Merseyside, the Cheshire Wildlife Trust, the City of Trees, Action for Conservation, RSPB, The National Trust and RHS Bridgewater are hosting a day of outdoor activities, talks and performance to help the people of Greater Manchester experience nature and expand their knowledge of what they can do to help.
Attendees can take part in tree and plant identification and discover the plants and creatures living on our urban doorsteps. There's also pond dipping, nature trails, litter picks, natural crafts, wildflower planting, forest school skills, bug hotel building and den building.
The festival hopes to raise awareness of the decline in bees and the huge importance of these pollinators. Throughout the event attendees can find out more about bees and how to help them through creating 'nectar cafes', planting wildflowers and opportunities to volunteer on many great projects across the region. Families are invited to dress up and share their best insect fancy dress photos with the festival on Twitter using the hashtag #MFoN.
It's hoped that attendees of all ages will be inspired by the Manchester Festival of Nature and rediscover the natural wonderland of Heaton Park, brought to life by the stellar work of the Royal Horticultural Society, Canal & River Trust, Action for Conservation, Sustrans, Chester Zoo, Manchester Museum and many other community and volunteering groups.
Learn more about this free to attend event, here.