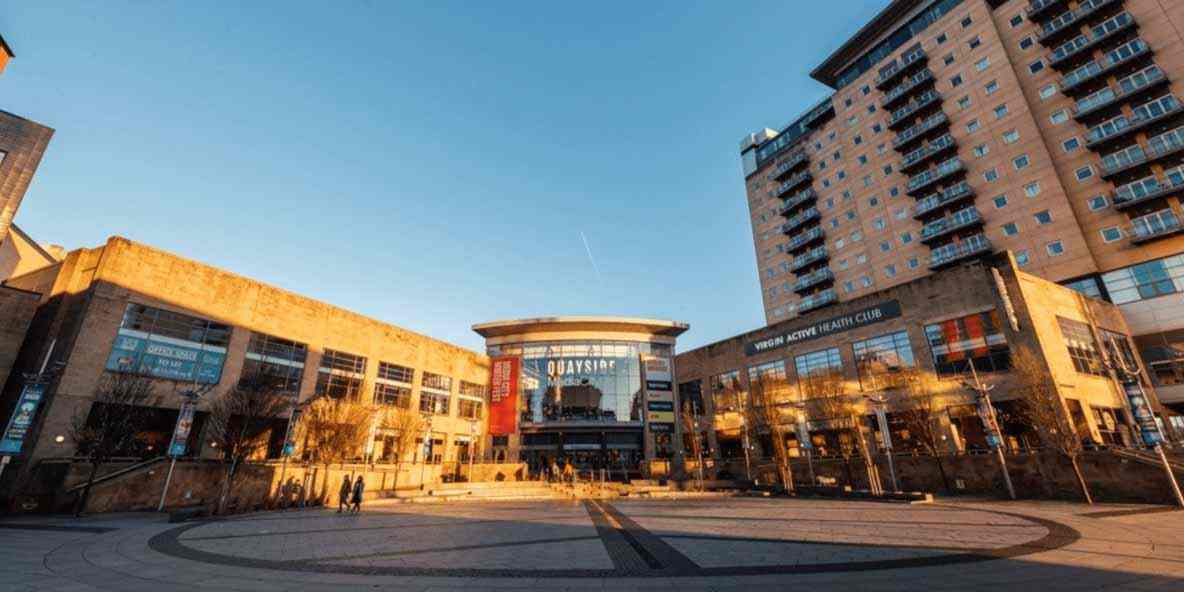 Quayside MediaCity in Salford is one of two retail destinations that are the first of their kind to achieve 'Net Zero Carbon – Operational Energy', according to UKGBC's Net Zero Carbon Buildings Framework. 
Quayside MediaCity and Gloucester Quays have been added to the growing list of Peel L&P's buildings which have achieved net zero carbon status. This achievement highlights the company's commitment to climate resilience by rolling out net zero carbon initiatives across its estate. 
The buildings have achieved 'Net Zero Carbon – Operational Energy', in line with UKGBC's Net Zero Carbon Buildings Framework, following action taken to reduce those emissions and their renewable energy use.
 In 2021, many of Peel L&P's assets were transferred to a 100% renewable electricity tariff linked to named wind farms, which considerably reduced carbon emissions across the property portfolio. Within the retail outlets, energy efficiency programmes have included upgrading lighting systems across all spaces including public areas, food courts, back office and advertising signage. 
Jo Holden, Peel L&P's Sustainability and ESG Director said: "This is a huge milestone. To have achieved net zero carbon with two significant retail destinations is a UK first and shows just how serious we are at taking action to reduce carbon emissions across our portfolio.  
"Net zero carbon status has really driven our energy team and everyone around the business to seek out ways of using less energy and more renewable sources. The impact on our carbon emissions has been far-reaching and the effort of our people shouldn't be underestimated. But it is our ambition to build on this and make our properties even more resilient to climate change, which is why we were so proud to have eighteen buildings verified at the end of 2022, including two key retail centres." 
Yetunde Abdul, Head of Climate Action at UKGBC said: "The challenge of decarbonising the UK's built environment is a complex one, but Peel L&P's long-term commitment to aligning their built assets to UKGBC's net zero carbon buildings framework demonstrates their ambition to take this challenge head-on. Given that buildings are directly responsible for around a quarter of the UK's carbon footprint, businesses across the sector must work together to fundamentally change the way we construct, operate and de-construct our buildings, and ultimately drive a more sustainable built environment." 
Kelly Hurst, Centre Manager, Quayside MediaCity added: "Quayside sits within the heart of one of the most sustainable destinations in the UK and we have worked hard to raise our game in line with the other buildings across the site to achieve UKGBC's Net Zero Carbon Buildings Framework 'Net Zero Carbon – Operational Energy'. As we evolve Quayside, it's important for our local residents, employees and customers to know we are committed to achieving our sustainability goals and maintaining them." 
Peel L&P's work to reduce carbon emissions across its assets is part of its five-year sustainability plan which supports the United Nations Sustainable Development Goals (UN SDGs) to help create a fair and sustainable planet by 2030. In 2022, Peel L&P unveiled its Climate Positive Plan, a promise to take more greenhouse gases out of the air than it produces by 2030.