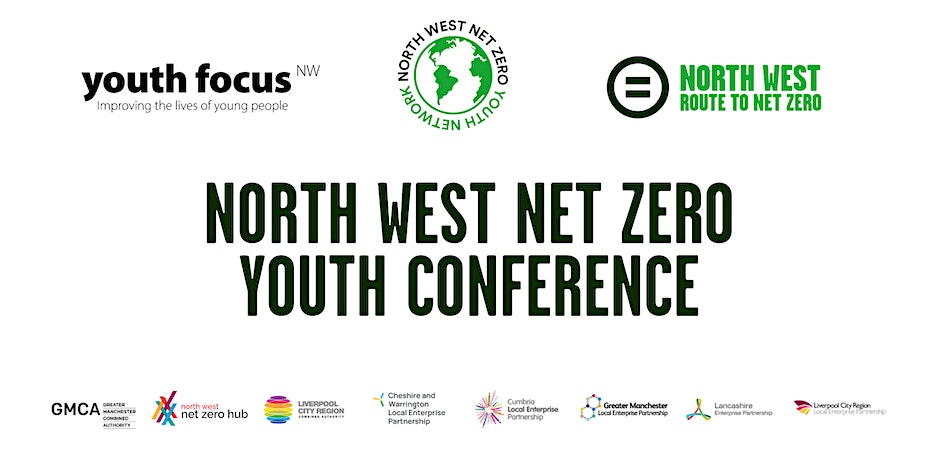 Young people across Greater Manchester are invited to come together at the North West Net Zero Youth Conference 2023 to help accelerate action towards net zero.
The event is aiming to bring together 100 young people aged 13-19 from across the Northwest to share their thoughts and ideas about a range of climate and net zero topics.
Hosted at The University of Salford on Saturday 25 November, the day will feature youth-led discussions and interactive workshops covering topics including energy, green jobs and economy, transport and green spaces.
Any thoughts and ideas will be relayed back to Local Authorities and policy leads across the region by the Youth Steering Group via a report outlining the youth's vision for climate action.
Planned, and delivered by young people from across the Northwest, this conference provides a unique opportunity for young people to have their say on the biggest issue facing their generation and make their voices heard.
The event is free to attend and is supported by Greater Manchester Combined Authority, Greater Manchester Business Board (LEP), Liverpool City Region. Liverpool City Region Local Enterprise Partnership, Cheshire and Warrington Local Enterprise Partnership, Cumbria Local Enterprise Partnership and Lancashire Local Enterprise Partnership.
The conference is hosted by Youth Focus NW Ltd, a Charitable Company working with all 23 Local Authority areas in the North West and is an expert on Youth Engagement.
We ask that young people are accompanied on the day by a youth worker/leader/trusted adult.