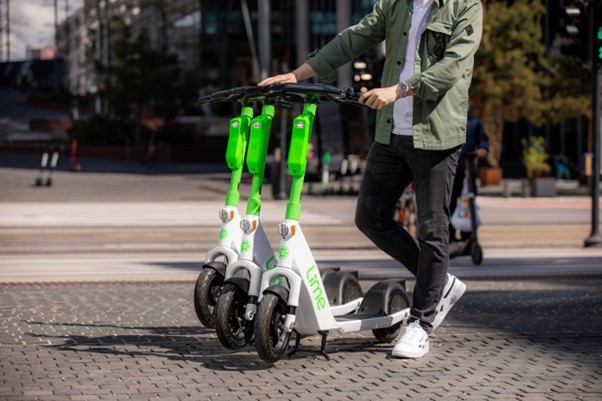 The government-approved e-scooter trial scheme across Salford will continue to operate until at least May 2024, after Salford City Council opted to extend the trial.
The scheme, which is operated by leading ride-sharing firm Lime, was launched in October 2020 and formed part of the government's national trial to understand if e-scooters could be legalised. The government has since announced plans to fully legalise private e-scooters.
Salford City Council and Lime have decided to extend the trial thanks to a "positive reception from Salford residents". Lime recently reached 430,000 e-scooter rides in the city – 270,000 of which were made in the past 12 months.
Hal Stevenson, senior public affairs manager for Lime UK said, "We've really enjoyed working with Salford City Council and Transport for Greater Manchester,

"Residents have truly embraced e-scooters into their daily lives and this is a step in the direction as we look to take more cars off roads. E-scooters are becoming an integral part of Greater Manchester's sustainable transport infrastructure more broadly too."
The extension of the trial follows the launch of the University of Salford's Healthy Active Cities research, studying e-scooter use in Greater Manchester.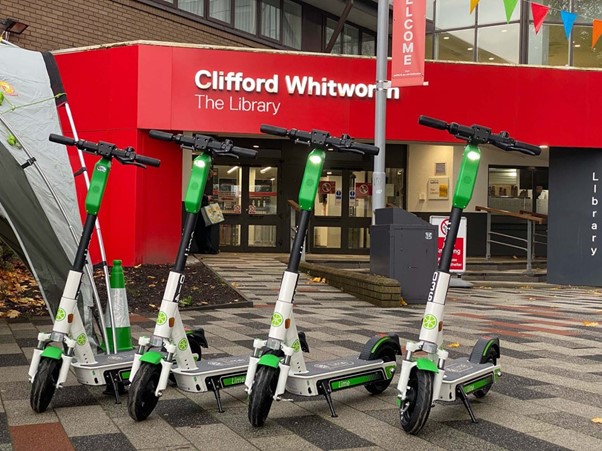 According to the research, 68% of respondents believe that there should be an e-scooter hire scheme across Greater Manchester and 59% believe the scheme will make the area a more attractive place to live.
Lime's e-scooters have also been used as an alternative to other modes of transport, proving a more sustainable. 67% of Lime users responding to the survey said they had used an e-scooter for a journey that they would have usually made using another mode of transport, with almost half of these respondents claiming to use an e-scooter instead of a car or taxi.
38% of riders are currently using e-scooters to connect with public transport, and some have turned to e-scooters as an option when public transport is unavailable such as travelling to and from shift work.
The research by the University of Salford is claimed to be one of the largest studies on e-scooters in the UK to date, with more than 2400 survey responses.
Nicola Kane, head of strategic planning, research and innovation at Transport for Greater Manchester, said: "The trial has provided an opportunity for Greater Manchester to be at the forefront of transport innovation, providing insights into how shared e-scooters can contribute to the Bee Network vision and help achieve our strategic goals set out in the 2040 Transport Strategy.

"This report provides us with a detailed evidence base to help evaluate the future role of shared e-scooters in Greater Manchester."
Dr Graeme Sherriff  co-director of the sustainable housing and urban studies unit and research fellow at the University of Salford,  the University of Salford said "People value the ability to pick up an e-scooter to make a short journey, and then drop them off on arrival,

"Our report highlights challenges, not least perceptions of risk in busy traffic and in shared use areas. It therefore adds to the evidence base supporting the provision of more high quality infrastructure for walking, cycling and scooting."