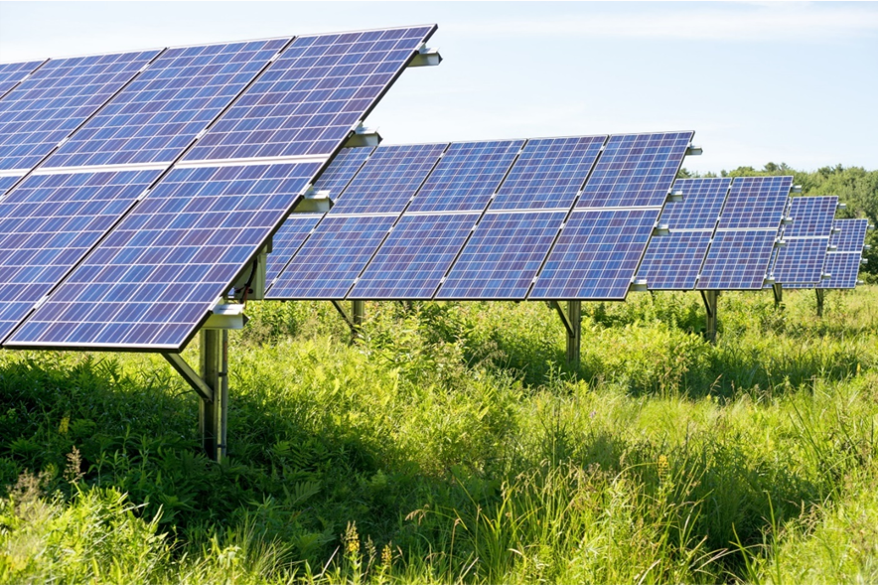 Salford's new state-of-the-art solar farm is set to begin construction in the coming months and should be operational by the end of 2022.
Councillors on Salford City Council's Procurement Board today (Wednesday 12 January) gave permission for the council to go out to competition through a new Greater Manchester Go Neutral Smart Energy Framework for contractors to install the farm in Little Hulton, paving the way for works to begin on site by Summer 2022 at the very latest.
The £2 million farm will comprise of 5,094 solar panels and be built across 3.79 hectares on grassland to the west of Kenyon Way.
With a capacity of 2 megawatts, it is expected to generate 1.6 million kilowatt hours of clean electricity per year – enough power for 438 homes – and will reduce the city's carbon output by 566 tonnes each year. Construction is expected to take approximately five months with the farm to be in operation for 25 years.
The Board also gave approval for the council to go out to competition for contractors to install the new solar car ports at Turnpike and Swinton Hall Road depots.
The £1 million project is expected to have a further 0.64 megawatts of capacity, generate 0.4 million kilowatt hours of clean electricity and will save nearly 160 tonnes of carbon per year. The works are subject to sign-off by the Department for Levelling Up, Housing and Communities.
Councillor Mike McCusker, Lead Member for Planning and Sustainable Development said: "Salford City Council is taking urgent action now to help achieve carbon neutrality by 2038 by investing in and delivering transformative infrastructure to help make Salford greener.
"Our state-of-the-art solar farm is a vital part of this, and I am delighted that work will soon begin on its construction. Combined with the solar car ports, we will be saving over 700 tonnes of carbon each year which will be significant in supporting Salford to tackle the climate emergency."
Each scheme has been made possible through funding from the European Regional Development Fund (ERDF) and are part of the pioneering Unlocking Green Energy in Greater Manchester project that is delivering several renewable schemes across the region through Energy Systems Catapult, a not-for-profit centre of excellence that is helping the council make the most of clean growth opportunities.
The city council is bringing forward a number of green infrastructure projects in the city to tackle climate change – including a new hydro weir in Charlestown which will power 200 homes a year. Click here to hear more about the projects Salford City Council is delivering: https://www.salford.gov.uk/your-council/climate-change/a-greener-salford/.
NOTES TO EDITOR
Unlocking Clean Energy in Greater Manchester is receiving up to £8,616,721 of funding from the England European Regional Development Fund as part of the European Structural and Investment Funds Growth Programme 2014-2020. The Department for Levelling Up, Homes and Communities (and in London the intermediate body Greater London Authority) is the Managing Authority for European Regional Development Fund. Established by the European Union, the European Regional Development Fund helps local areas stimulate their economic development by investing in projects which will support innovation, businesses, create jobs and local community regenerations. For more information visit https://www.gov.uk/european-growth-funding.