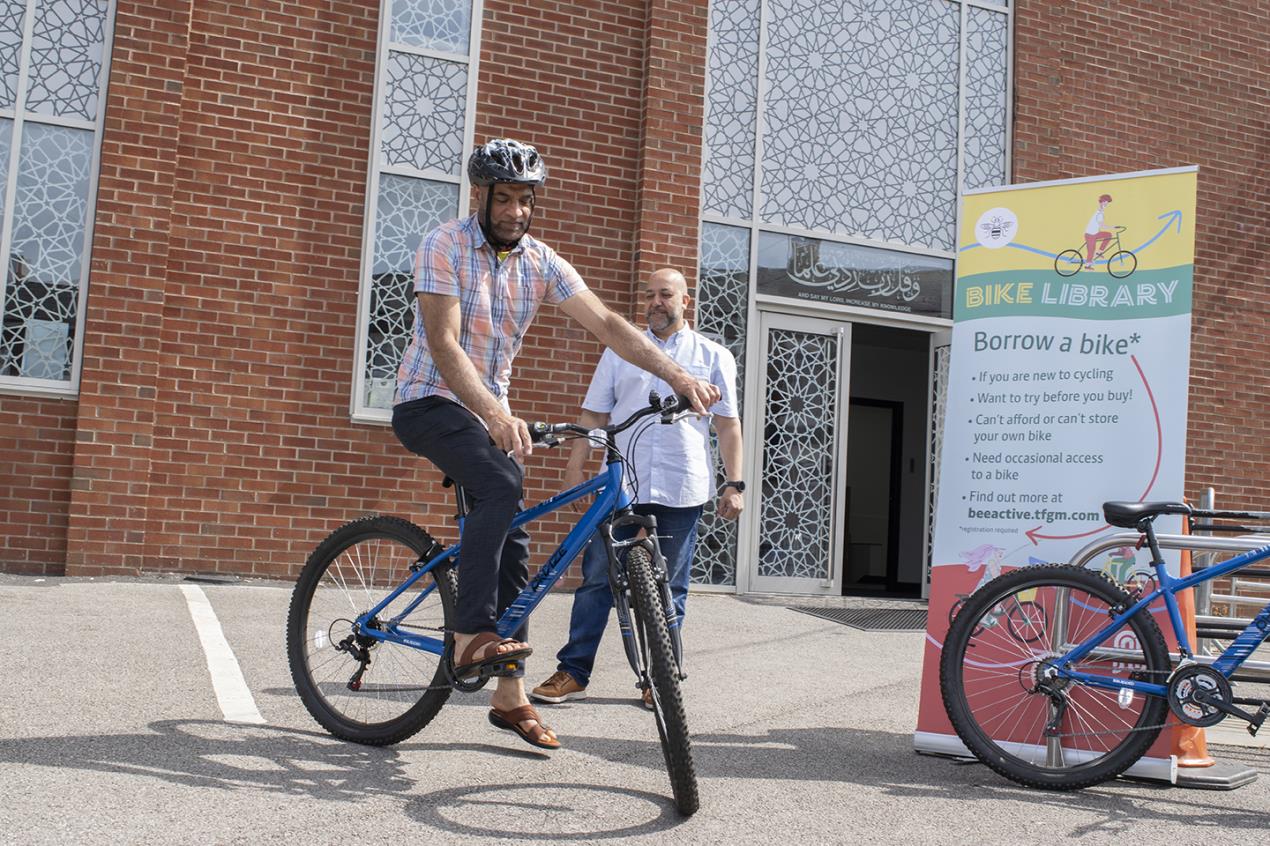 Transport for Greater Manchester's bike library scheme is already boosting people's access to cycling with 29 libraries currently funded across the city-region. 
The libraries allow people to borrow a bike, with the aim of encouraging people to take advantage of the new cycling routes being delivered as part of the Bee Network in Greater Manchester.             
TfGM has secured funding to support 18 more bike libraries, with the organisation looking broaden existing bike library provision, ideally near to quality cycling infrastructure, where the local community can easily locate a bike and see if cycling is for them.      
Not-for-profit organisations can now apply for grants of up to £5,000 to start a new bike library or expand an existing one.
Dame Sarah Storey, Active Travel Commissioner, said: "Bike libraries are already enabling more people to access cycling on their doorstep and I am pleased to confirm that the next round of funding is now open to applicants.

"This is an exciting opportunity to build on our existing network of libraries and enable even more people to try cycling for free in a way and at a time that is right for them.

"If you're part of a group or an organisation in the heart of a community that is easily accessible by foot, you could be ideally placed to run a bike library and enrich cycling provision for local people in your area."   
The ethos of bike libraries is to create a sustainable scheme model where bikes are donated, fixed up and utilised, giving pre-loved bikes a fantastic new purpose.  
The TfGM grants are designed to support groups in setting up a new scheme or broadening their current provision, rather than purchasing bikes. 
Funds can be used to buy practical cycling tools or facilities such as storage containers, or to provide bike mechanic training.  
TfGM's Active Travel team can also provide additional support to promote bikes libraries via a branded marketing 'pack', which provides consistency for all new bike library hosts.  
The majority of the bike libraries already open have standard bikes in a variety of sizes available for people to borrow for free. 
And while the bike library offer is currently focused on two-wheels, there's a commitment to ensure people who require a non-standard cycle are supported. This will be done by gradually expanding the options available at bike libraries or working closely with organisations such as Wheels for All – which already has sites across Greater Manchester. 
To apply for funding or to find out more about bike libraries, go to tfgm.com/BikeLibraries, or email active.travel@tfgm.com