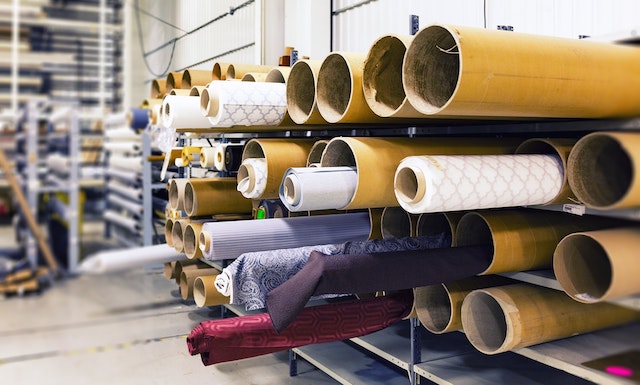 A new task force has been established in Greater Manchester to help the city-region's textiles and fashion sectors reduce waste. The initiative will be led by Manchester Metropolitan University (MMU) and Greater Manchester Combined Authority (GMCA),
Textiles and clothing production is responsible for around 10% of global greenhouse gas emissions and 20% of wastewater pollution. UK consumers also send over 921,000 tonnes of unwanted clothes, shoes and fabrics to landfills or incinerators each year. As a city-region famed for its history in textiles, Greater Manchester cannot ignore its role in this. 
The new GM Sustainable Textiles and Fashion Group brings together local authorities, researchers and industry to explore solutions to mitigate the sector's environmental impact both in the UK and in supply chains overseas. A range of methods will be explored by the task force, including evaluating recycling and sorting practices, developing new business markets for recycled textiles, and investigating where technology and innovation can deliver more environmentally and commercially effective processes.   
Professor Paul Hooper, Interim Director of the Ecology and Environment Research Centre at MMU, said:

"With the establishment of this new group, we have taken a huge step forward in being able to reduce the environmental footprint of fashion and textile consumption. Firstly, here in the North West, but eventually using the outcomes of this project to make a difference further afield.

"It's a huge accomplishment to have been able to establish a comprehensive sector stakeholder group who have the experience and expertise to be able to identify and develop solutions to the waste challenges created by this industry.

"We are also delighted to be able to utilise the knowledge from the Manchester Fashion Institute here at Manchester Met as well as our extensive research and expertise in circular economy and sustainability.

"The challenge is now to secure both the support and funding necessary to drive forward the social and technological innovation required to deliver these changes."
Cllr Martyn Cox, GMCA lead for the Environment and Waste and Recycling said:

"The GM Sustainable Textiles and Fashion Group is a fantastic addition to efforts across Greater Manchester to reduce waste.

 "The team will support the development of GMCA's ambitious Sustainable Consumption Plan, to create a more sustainable, circular city-region, where waste is reduced and valued as a resource.

"We know that the products and goods we all consume, and the waste produced after their use has a significant impact on our environment, both inside and outside the city region.

"By working together, we have a real opportunity to deliver innovative circular solutions to tackle the region's textile waste problem and help to create positive change."
The group's first task will be to form an understanding of the scale and nature of the textile waste problem across Greater Manchester. In the next 12-months, the task force will start rolling out pilot projects and plan to expand its network across the city-region in hopes to reduce textile waste.