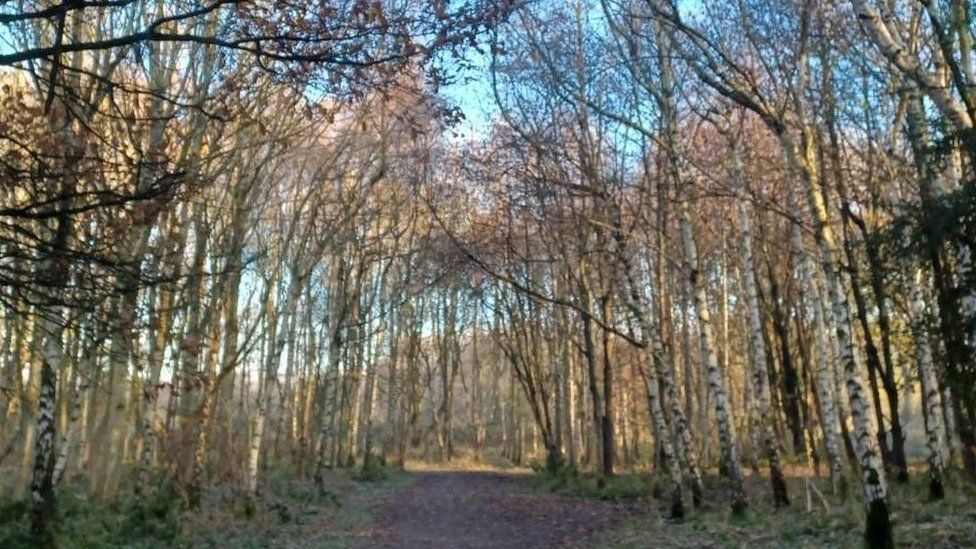 A former Manchester tip which was transformed into woodland has now been declared a local nature reserve to support biodiversity and urban nature in the city-region.
The 89-acre (36-hectare) Kenworthy Woods, which sits south of Chorlton Water Park in south Manchester, was converted to woodland in the 1990s.
Manchester City Council has now approved a move to make it the city's ninth local nature reserve.
The declaration is part of the city's ongoing efforts to put urban nature at the heart of the city's biodiversity plans. Conserving, protecting and enhancing the city's green spaces and woodlands underpins the city's commitment and ambition to preserve and enhance biodiversity in the city. 
The status as a Local Nature Reserve not only helps to protect natural features and wildlife habitats and increase local involvement where people can learn and study in nature with all the added health and well-being that this brings but it also increases the opportunity to bid for additional funding to enhance and improve the area.
Councillor Tracey Rawlins Manchester City Council's executive member for environment and transport said it was "great news for nature conservation and recreation in this part of the city" and "an example of our biodiversity plans in action".
The Local Democracy Reporting Service said the move would help protect the wildlife habitat and open up funding for long-term maintenance.
A report to the Labour-led authority said the declaration had the informal backing of Natural England, the public body responsible for ensuring the country's natural environment is protected and improved.
Councillor Tracey Rawlins said, "As caretakers of our local environment, the work we do now to preserve, protect and enhance our green spaces and local environments is really important for future generations," she said.
"We want to ensure that we work tirelessly to preserve the precious eco-systems that we already have in our woodlands like Kenworthy, and in our meadows, green spaces, rivers and canals to mitigate the impacts of climate change in the city."
Councillor Sam Lynch said the woods were "a beautiful nature spot and I strongly support its declaration as a nature reserve".
"This will make it easier to access funding and for its preservation and also promote the area so hopefully more people will enjoy it and benefit from what this local beauty spot has to offer," she added.
The new site sits close to three existing reserves, Chorlton Water Park, Wythenshawe Park and Chorlton Ees and Ivy Green, while five more are located around the city at Blackley Forest, Clayton Vale, Highfield Country Park, Boggart Hole Clough and Stenner Woods and Millgate Fields.