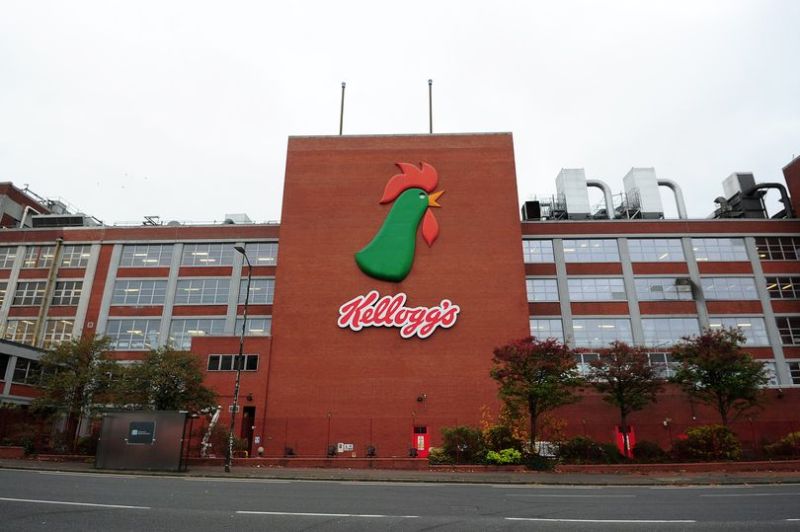 Breakfast giant Kellogg's has been awarded £3m by the government to trial the use of hydrogen at its Manchester factory.
The company is among 29 successful manufacturing projects to be awarded a share of over £80m innovation funding provided by The Government to help cut their emissions and support a transition to renewable energy.
The Department of Energy Security and Net Zero has awarded the funding, aiming to cut carbon dioxide emissions and transition away from fossil fuels to embrace cleaner alternatives.
Kellogg's, known for its popular cornflakes, plans to use hydrogen as a fuel for its cereal-making process in Manchester. Using hydrogen will help Kellogg's lower their carbon footprint by using low-carbon methods to manufacture popular products like Crunchy Nut and Corn Flakes.
Minister for Energy Security and Net Zero Graham Stuart said: "Whether it's the first meal of the day or a night cap, the great manufacturers of our country are striving to cut their carbon emissions and their energy bills – and in turn, support our efforts to boost our energy security.

"Our investment of over £80 million will help them to go further and faster, using the latest science, technologies, and new energy sources to cut ties with fossil fuels and future-proof their industries."
Tim McKnight, Kellogg's Manchester plant director, added: "Kellogg's takes its responsibilities to the planet seriously. At our Manchester Factory, which makes household favourites like Corn Flakes and Coco Pops, we are investing in the renewable fuels of the future.

"We're really pleased to be part of this trial to switch to low carbon hydrogen in our cooking ovens.

"We hope this demonstration will provide strong evidence for hydrogen use across other Kellogg's sites."