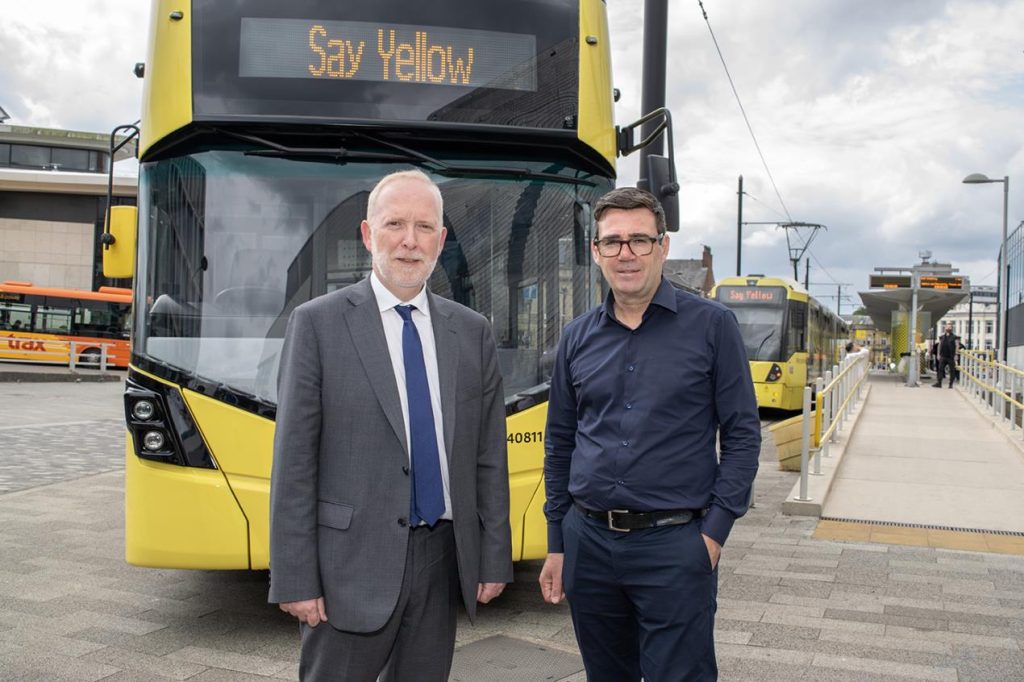 A new Bus Strategy – to be presented to the Greater Manchester Combined Authority (GMCA) at the end of the month – sets out an ambition for a 30% increase in bus patronage by 2030.
The change will be driven by affordable fares, a more user-friendly network, and better infrastructure – for example additional bus lanes – to provide more reliable bus journeys.
The strategy will aim to provide more frequent services – at least every 12 minutes on key orbital and radial routes and a twice hourly service within 400m of 90% of the population. as well as on-street bus improvements planned across 70km of high frequency, strategic bus routes across Greater Manchester by 2030.
Buses can deliver significant benefits for the environment, health, traffic congestion and the economy. However, they are not currently delivering to their full potential – with bus travel being seen as a 'choice of last resort' and car use rising.
For the first time in almost 40 years routes will be planned and fares set at local level, with buses being integrated into the flagship 'Bee Network' transport system when Greater Manchester becomes the first area to bring buses back under local control from September.
Andy Burnham, Mayor of Greater Manchester says the new Bus Strategy sets out a vision 'built on affordable fares, high quality services, swift and reliable connections, and clear democratic and customer accountability'.
Andy Burnham, Mayor or Greater Manchester said, "Bus franchising will allow us to reimagine the role of buses within a wider integrated transport system and – over time – reshape this critical part of our infrastructure to serve the modern city region." adding

"More people using our better buses will help reduce congestion and air pollution, support economic growth, create access to opportunities, improve residents' health and reduce social exclusion: vital elements in building the greener, fairer, and more prosperous Greater Manchester of the future.

"In 1824, the UK's first bus service took to the streets of Greater Manchester, sparking a public transport revolution. Two hundred years later, our city region is again leading the way outside London, as we use the vision set out in this plan to build a bus system for everyone, of which Greater Manchester can be proud."
Vernon Everitt, Transport Commissioner for Greater Manchester said: "Safe, reliable and affordable buses are at the heart of the integrated Bee Network – bringing together buses, Metrolink, trains and active travel into one joined-up system. This will transform public transport for the people and businesses of this fast-growing region and provide an attractive alternative option to using the car.

"This strategy shows how we will continuously improve all aspects of Greater Manchester's buses, opening up opportunities for new jobs, homes, education and businesses and helping make our region fairer and more sustainable.

"It is a very exciting time for passengers and all the hard-working staff who keep the bus service moving. Our message to Greater Manchester is – please 'Get on Board' and help us keep the improvements to your bus services coming."