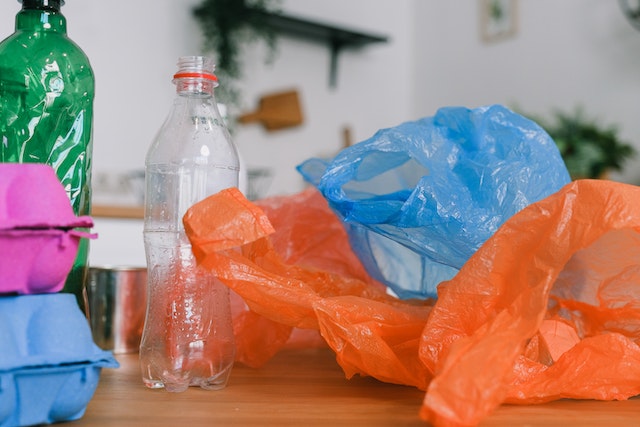 New data on recycling rates published by DEFRA shows that Greater Manchester now recycles more than 50% of its household waste, placing the city-region in the top half of the UK for recycling.
Greater Manchester's 50% recycling rate places it well ahead of the national average of 44%. DEFRA figures found the city-region's recycling rates increased from 47.7% in 2020/21 to 50.9% in 2021/22. Data covers all boroughs of Greater Manchester except Wigan, which operates its own waste management regime.
The improvements have been attributed to improved recycling facilities across the network of 20 household waste recycling centres operated by SUEZ recycling and recovery UK. This includes new containers for mattresses, carpets, and hard plastics as well as containers where household items can be donated for reuse – revenue from sales of donated items is being redirected back into communities via £220,000 of grants for community groups, charities and schools for projects which help prevent, reuse, or recycle household waste.
The city-region is now sending just 1.6% of its waste to landfill, with the remainder that cannot be recycled largely being burned to generate electricity.
David Taylor; Executive Director of Waste and Resources at GMCA said:
"SUEZ has made many improvements to the way household waste recycling centres are run since they were awarded the Greater Manchester waste and resources contracts in 2019, and I'm pleased to see that residents have embraced the changes and are recycling more and more.
"We are giving residents new opportunities to recycle, which has benefitted our recycling rates but also has wider benefits for the city-region. Just one example is our new process to recycle mattresses from the recycling centres. Mattresses can now be broken down into 19 different component parts that can be used again, and this new process has helped to create over 25 new jobs in the city region."
Dan Carolan, SUEZ contract director for Greater Manchester said: 
"We're pleased to see that the improvements we've made at recycling centres have helped to increase the recycling rate in Greater Manchester. We're always looking at ways to improve our processes and make it as easy as possible for people to recycle.
"Collectively we should all try to consume less, which in turn reduces the amount off stuff we have to create waste from. The next best thing is to donate unwanted items for reuse and to buy used goods, to give them a second life. Once waste has been created, we recycle as much of it as possible, which helps conserve resources, reduce greenhouse gas emissions, and promote a circular economy which benefits everyone."