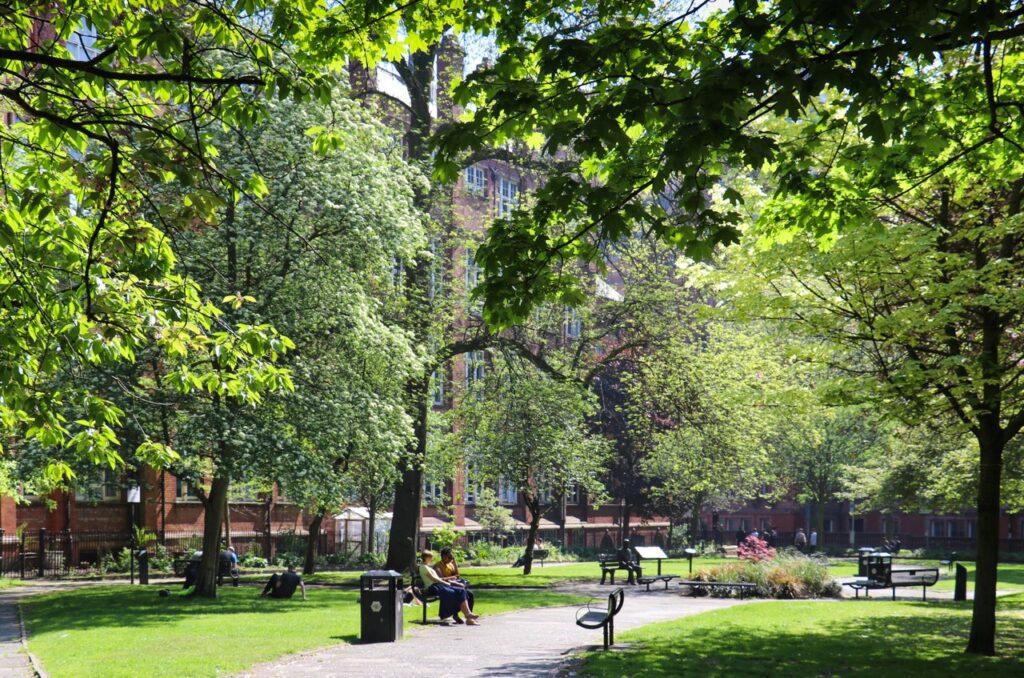 Greater Manchester has declared a "biodiversity emergency", with Leaders setting out a series of projects and initiatives across the city-region which seek to recover and restore biodiversity, reverse habitat loss and explore what more can be done.
Three years ago, Greater Manchester Combined Authority (GMCA) declared a climate emergency. Nature and biodiversity remain in decline across the country and globally – in Greater Manchester, initiatives across the public, private and third sectors under the existing Five Year Environment Plan are seeking to reverse these trends.
Today, Greater Manchester's Leaders agreed to sign the Edinburgh Declaration, a statement of intent which calls for local, national and international action to reverse biodiversity loss. It also argues for greater prominence to be given to the role of cities and local authorities in delivering the change required – the Declaration has been signed by multiple other Mayors, Council Leaders and Ministers worldwide.
Mayor of Greater Manchester, Andy Burnham, said: "There is little doubt that Greater Manchester's biodiversity has taken a hit over the years, with habitats being lost, destroyed and becoming less diverse due to the impact of development, climate change, pollution and invasive species.
"And these changes have had wider impacts on the city-region and the ability of the natural environment to provide the ecosystems we rely on. Our peatlands are less able to store carbon, our uplands are less able to reduce flood risk further downstream and our urban parks and green spaces are under pressure to provide quality environments to improve people's physical and mental health.
"But we are committed to delivering a city-region for all residents to enjoy – a fairer, greener and more prosperous place for everyone. Taking this step in signing the Edinburgh Declaration and declaring a biodiversity emergency will act as a rallying cry for us to drive forward our already-developed and ambitious environmental strategies, and continue to lead the way.
"Last week saw the launch of the new Greater Manchester Strategy, setting out the city-region's fairer, greener and more prosperous future. We intend to hit carbon neutrality by 2038, more than a decade sooner that the national target– seen as critical by experts to achieving long-term global net zero goals and environmental protection. I am confident that our drive to net zero carbon can act as the catalyst to level up the city-region's transport, homes and jobs. We must do this in a way that also adapts our city-region to the future impacts of climate change and embeds nature's recovery"
In planning to deliver safe and enjoyable places in which to live and work, Greater Manchester is launching a new fund, with an initial value of £2.6m, to enhance or create new community green spaces. Through the Green Spaces Fund, small grants will be available for community groups wanting to create new spaces or improve existing ones in their local area. These might be unused areas that people want to open up for wider access, a community garden, greening a street, creating a parklet – we want to hear from communities what will make a difference to their area.
The Fund will be open for applications in May and will be run under the existing Greater Manchester Environment Fund, which is already channelling £2m of funding into environmental projects in the city-region.
You can find out about the Green Spaces Fund at www.gmenvfund.org.