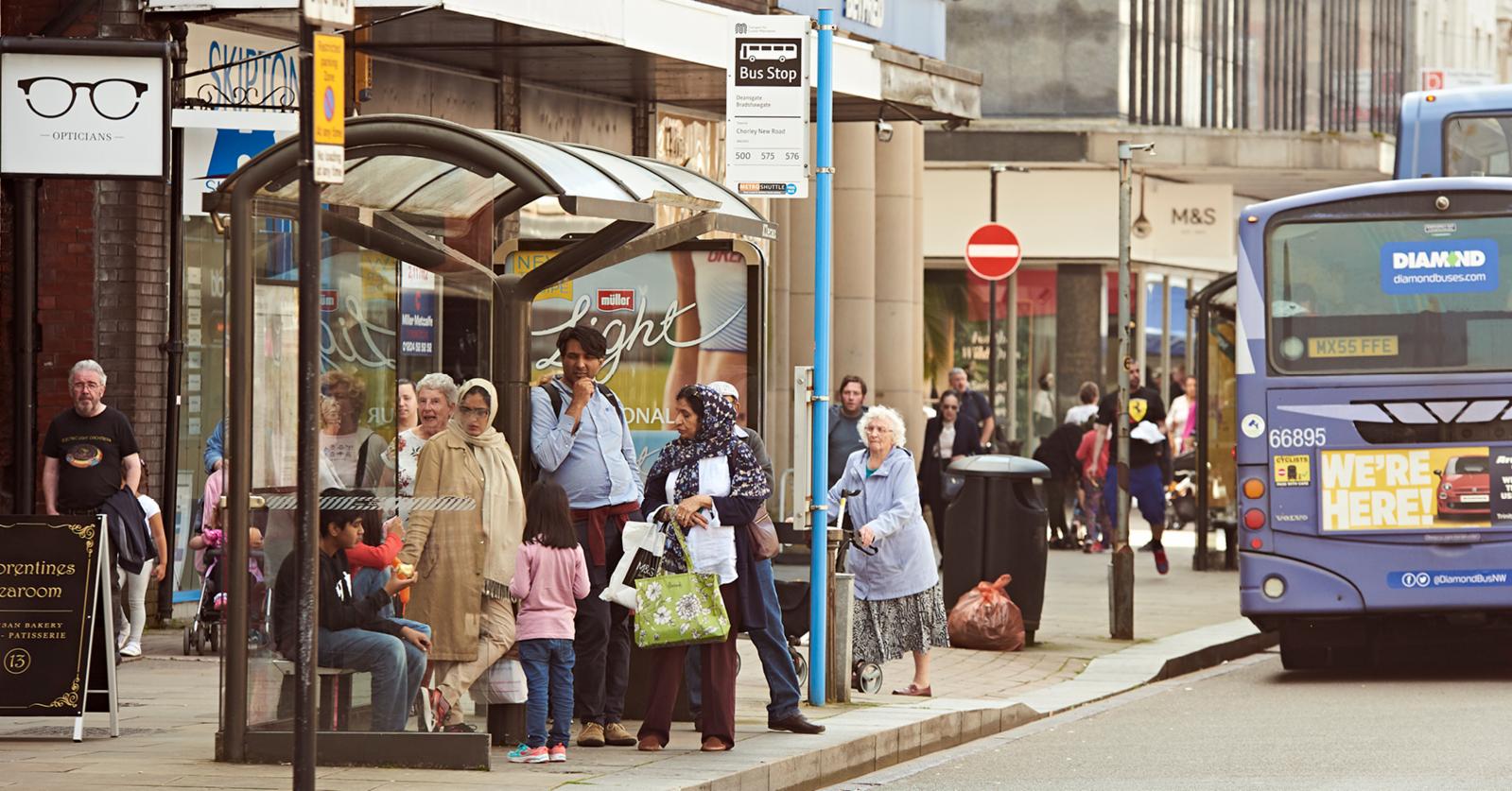 Greater Manchester has been given the go-ahead to franchise the city region's buses to create a simplified, affordable and sustainable public transport network which hopes to reduce carbon emissions.
In March 2022, the High Court made a judgment that the Mayor of Greater Manchester's decision to implement a bus franchising scheme across Greater Manchester was lawfully carried out; as were all other aspects of the franchising process.
This judgment was appealed by Rotala Plc and on Monday 25 July, the Court of Appeal unanimously rejected the appeal by Rotala and upheld the original decision of the High Court in March.
Now, Greater Manchester can proceed with plans to create a more affordable public transport network and implement 220 zero-emission buses as part of the plans.
From 1st September this year, the city-region plans to introduce capped single bus fares of £2 for adults, and £1 for children, along with a £5 day ticket for use with all bus operators in a bid to simplify and reduce the cost of bus travel throughout Greater Manchester hoping to encourage more residents to opt for public transport over driving their own cars.
Franchised buses, operating under the newly created Bee Network will invite different operators to bid to run routes determined by the local authority. The plans will be rolled out in Wigan, Bolton and parts of Salford from September 2023, before expanding across the city-region, reaching Stockport by the end of 2024. 
In the franchising scheme, bus operators will bid to run services, giving local leaders control of fares and ticketing. This makes Greater Manchester the first area outside London to have this power in more than 30 years. 
It's hoped that low-cost, simplified public transport and the use of low-emission vehicles will contribute to Greater Manchester's ambition of becoming net-zero by 2038, reducing carbon emissions across the city-region.  
Andy Burnham, Mayor of Greater Manchester, said: "This is brilliant news for the people of Greater Manchester – and for anyone across the UK who cares about having a bus service that puts people ahead of shareholder profit.

"We were always very confident that GMCA had followed all correct legal processes and that the decision to franchise buses and bring them under public control was lawful and right. We're delighted that we have comprehensively defeated the last legal challenge in the way of bringing buses under public control. The Court of Appeal's judgment upholds the original decision of the High Court and unanimously rejects this appeal as without any merit.

"Throughout two separate consultations, the Greater Manchester public told us that they wanted buses bringing under public control and run for the benefit of the people; and it's frustrating that this legal action has been pursued to prevent this going ahead. So I'm delighted that the court has dismissed all the operator's arguments and has awarded all costs in our favour.

"We have already started to deliver the bus service that the people of Greater Manchester want and deserve. From 1 September this year, we're introducing capped single bus fares of £2 for adults and £1 for children and a £5 day ticket, which will simplify the confusing, complicated and expensive set of tickets and fares we currently have across the city-region. We're also investing in 220 zero-emission buses, with 50 of those as part of the first phase of franchising in Wigan, Bolton and parts of Salford from September 2023. The second and third phases of franchising will be Bury, Rochdale and parts of North Manchester in Spring 2024; and the final phase will cover Stockport, Trafford, Tameside and South Manchester by end of 2024.

"This clear and unanimous judgment is another green light which means that we can now power ahead at full speed to deliver bus franchising across Greater Manchester as part of our Bee Network: an integrated, accessible and affordable 'London-style' transport system joining together buses, trams, cycling and walking.

"And I hope that the unanimous rejection of this appeal paves the way for other city regions such as Liverpool City Region and South Yorkshire to progress with their ambitions to bring buses under public control."