On Thursday 14 July, Electricity North West hosted a free event for businesses across Greater Manchester showcasing electric vehicles and offering advice on transitions to these new technologies.
The Electric Vehicles Experience held at MediaCityUK was an opportunity for business leaders from a range of industries to gain independent and expert advice about the transition to electric vehicles.
The event was designed for businesses operating fleets of vehicles or thinking about how to deliver new charging infrastructure, as well as those rolling out schemes and incentives to encourage employees to make the transition to EV.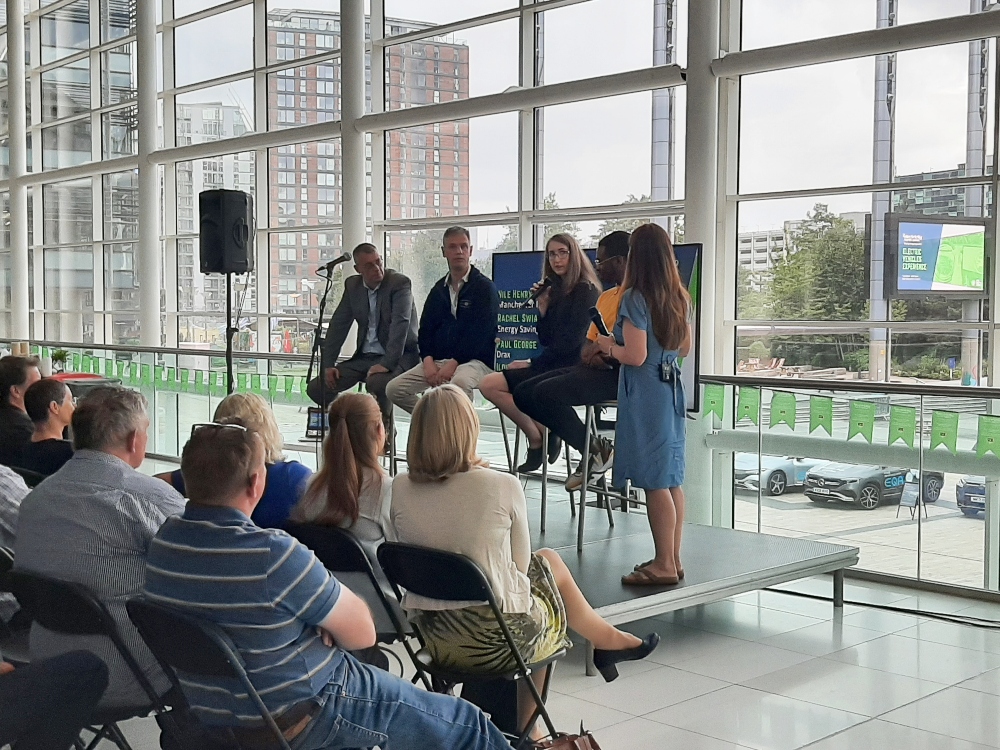 Delivered in partnership with Let's Experience Electric, Elevate and Bee Net Zero, the event aimed to help Greater Manchester to achieve its target to become carbon neutral by 2038.
Currently there are between 15,000 and 20,000 electric vehicles on Greater Manchester's roads. Research from Centrica states that 44% of businesses last year added electric vehicles to their fleet highlighting a huge demand for change in the region before the government bans sales of new diesel and petrol vehicles from 2030.
Industry leaders spoke about the key role that EVs play in the race to net zero and the challenges faced in meeting this demand during The Electric Vehicles Experience. They highlighted essential services and support on offer to businesses in Greater Manchester including Energy Saving Trust, a national trusted voice on energy efficiency and the Manchester Innovation Activities Hub (MIAH), a rapid upskilling, reskilling and retraining scheme by The Blair Project, Manchester Science Park and Bruntwood.
Talks covered the importance of embracing electric vehicles, challenges around charging networks, green skills and an insight into grants and incentives available for businesses looking to transition to electric vehicles.
Jonny Sadler, Strategic Decarbonisation Manager at Electricity North West said; "Last year, we thought there would be 1 million electric vehicles on our region's roads by 2030 but now we see it is more like 1.2 million. This agenda is fast moving."
Paul George from Drax stated; "Many customers come to us quite reluctant and nervous about transition, but it is a huge opportunity for businesses of all sizes and sectors. Understanding vehicle and driver behaviour is important as you make the transition to EV. Understanding where your vehicle is driving to and how many miles they're driving on a daily basis will help you understand which vehicles to electrify."
Nile Henry from The Blair Project and MIAH said, "The UK is leading the race in Europe on uptake for Electric Vehicles. We're going to need 90,000 EV technicians by 2030 and so we need to scale up the skills adoption of that workforce. We need to train up garages and first responders. Green skills is a massive opportunity, worth £2million by 2035. We're actively encouraging companies to get involved in this space."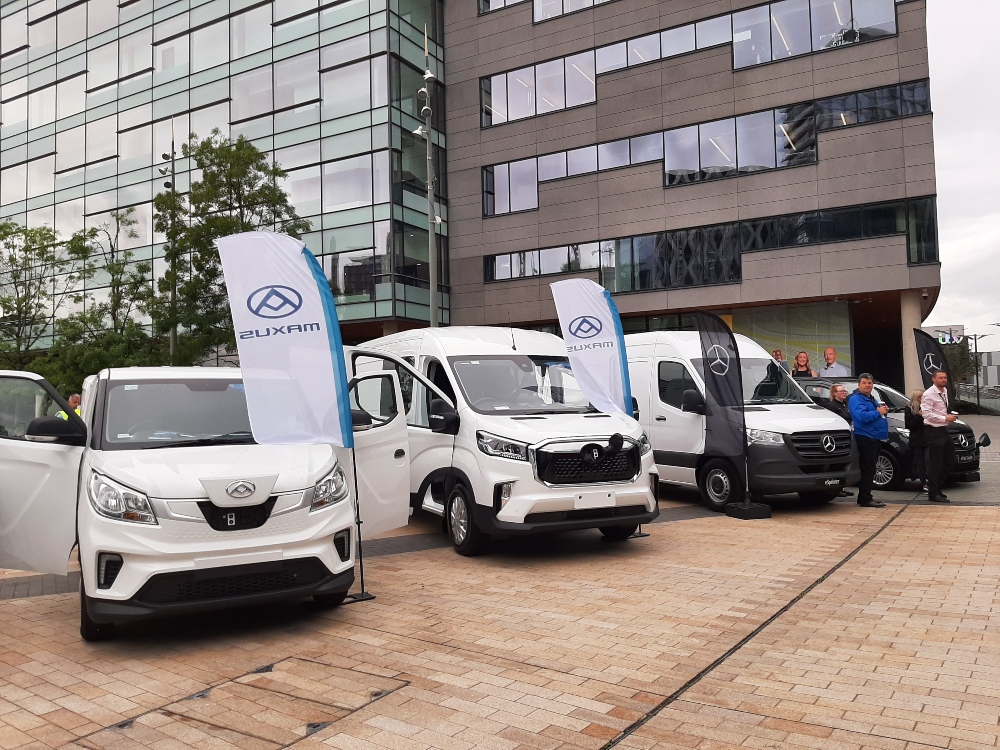 The Electric Vehicles Experience was also a chance to showcase the latest models of electric vehicles from e-scooters and bikes through to cars and vans. This showcase gave business leaders an idea of the range of sustainable travel solutions now on the market and gave delegates the chance to test drive the vehicles.
Over 25 exhibitors attended the event including electric car manufacturers, charging operators and installers, funding providers and general information from GM Chamber of Commerce, Transport for Greater Manchester and The Green Economy.
The event, which Electricity North West hopes will be the first of many, provides a unique opportunity for businesses across the North West to try electric vehicles and compare a wide variety of makes and models of electric vehicles as well as get practical answers from a range of sources about their individual journey to Net Zero.
You can view Electricity North West's Electric vehicles tools for business here.