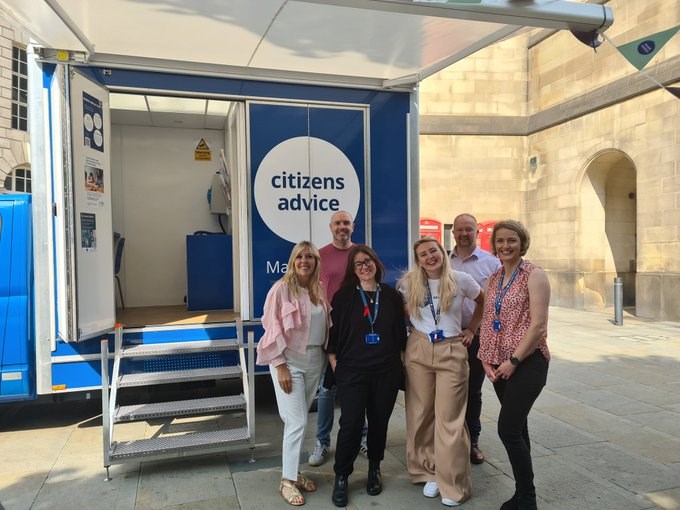 People in fuel poverty in the North West will get support with energy bills, money advice and green home upgrades thanks to a multi-million-pound investment by Electricity North West.
The power network operator is committing £8m to support more than 125,000 customers over the next five years for households impacted by the cost-of-living crisis.
Working with Energy Saving Trust and Citizens Advice North West, Electricity North West will deliver 'Take Charge', a new advice programme which will benefit 25,000 customers a year across the North West.
Stephanie Trubshaw, Electricity North West's customer and connections director, said: "As the cost-of-living crisis continues to impact households across the region, we are committed to providing the help and support which struggling families may need with their energy bills.

"Our 'Take Charge' programme will offer immediate support to households in crisis as well as provide longer-term measures for grant funding to improve the efficiency of their properties which will help lower energy bills.

"The new partnerships we have will offer free expert advice to those who need it, along with tailored support to help them take charge of their household bills."
Take Charge will offer a wide range of support including income maximisation, fuel and food vouchers, access to government support initiatives, energy and debt advice and energy-saving behaviours. It will also offer supported applications for grant funding to improve the efficiency of homes to help lower customers' energy bills and carbon footprints through a bespoke telephone and WhatsApp service. Improving the energy efficiency of homes through green upgrades is a great long-term solution to lower energy bills and will help the region meet its net zero targets by lowering carbon emissions.
The service is available for free for anybody in the North West who needs it.
Hayley Hughes, assistant chief executive at Citizens Advice Manchester added: "We're delighted to be working in partnership with Electricity North West, to provide people across the North West with in-depth support to manage their energy concerns from costs to sustainability.

"At Citizens Advice, we're continuing to see increasing numbers of people struggling with energy debt, unable to top up their meter and in need of emergency support. We know that the cost-of-living crisis is far from over, and that energy efficiency is a long-term problem which needs a long-term solution – working in partnership with Electricity North West and Energy Saving Trust, we'll be able to help more people find a way forward, not just out of crisis but towards a sustainable future."
Electricity North West is also committed to raising the visibility of energy and money advice and support across the region. It is working with Energy Saving Trust to deliver a public awareness campaign to reach 125,000 people.
Laura McGadie, group head of energy at Energy Saving Trust said: "With the cost of energy remaining high into  winter, we know that many people are still concerned about how to manage their energy bills, while keeping their homes warm and comfortable. Our mission to support and empower people with the information and tools they need to save energy around their homes is more important than ever. With 30 years of experience, we know first-hand the positive impact that tailored advice and signposting to the right support has.

"It's important that those who are in the most need know where to turn for help. Through this partnership of trusted organisations and experts, the Take Charge service will offer people in the North West an easy route to the right energy and financial advice for them."
For more information call 0808 169 9924 or WhatsApp 07893 950999 go to www.takechargetoday.co.uk