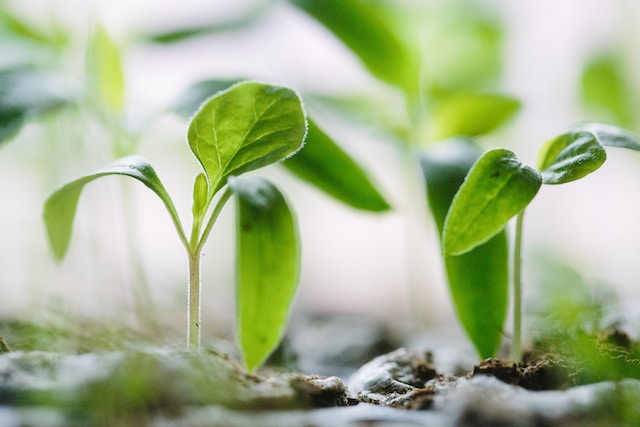 Over £400,000 has been awarded to 16 community-led projects across the city-region in the latest round of the Greater Manchester Green Spaces Fund. The successful projects will help to provide access to better green space where it is needed most.
The 16 successful projects will receive backing from Round 3 of the Green Spaces Fund, enabling community groups to improve their local green space with initiatives like biodiverse wildflower patches, bird and bat housing, and local food growing. The schemes will be accessible to local people and hope to encourage residents to get involved in nature recovery, from volunteering opportunities to building green skills.
The latest round of funding means that over £1.5m has now been allocated to community-led green projects so far, with a total of 68 projects across Greater Manchester receiving Green Spaces Fund backing.
The full list of funding recipients from Round 3 is as follows:
Miles Platting Wildlife Corridor – The Miles Platting Wildlife Corridor for people and nature will enhance identified spaces and create new habitats in the neighbourhood of Miles Platting, Manchester. The aim is to improve biodiversity and the local ecosystem, increase interaction and connection between residents and their natural environment, mitigate the impacts of climate change, and encourage physical activity between sites and along the Rochdale Canal.
The Forever Fields – The Forever Fields project is aimed at enhancing a section of underused land adjacent to the street for local residents to engage with nature through play, experimentation and growing.
Biodiverse Play Area – An under-used former wasteland will be transformed into an accessible 'pocket-park' incorporating imaginative landscaping, a variety of habitats to enhance biodiversity, and sustainable natural play areas.
Stockport Trail of Art and Pollinators Patches – Three pollinator patches will be created with local groups and businesses to help the community bring wildlife back to Stockport, embedding nature into the fabric of the town. Art based around vulnerable species found in urban areas will also be created, to raise awareness of their decline and the benefits green spaces have on their recovery.
Yuvanis Community Garden – The Yuvanis Community Garden project aims to create a collaborative green space for food cultivation, sustainability, and social connections. It will promote food security, wellbeing, and social cohesion by transforming under-utilised green and non-green spaces around the community centre.
BAME grow your own food Project – 10 grow-your-own food sessions for children in Oldham and Rochdale will promote healthy eating habits and practical skills for sustainable living. A resource pack will also be created to promote grow-your-own food in English, Urdu, Bangla and Arabic, helping to educate and inspire local communities to grow their own food.
Old Trafford Community Goes Wild – Transforming a grassed site used as unofficial parking on event days which has become badly damaged. The project will allow the grass to grow, create a wildflower strip, install planters containing pollution absorbing plants, herbs and install natural barriers to prevent parking.
Newbold Community Growing Together – This is a community garden project, where anyone and everyone can enjoy growing fruit, vegetables and flowers together in a safe, open and welcoming space.  A place where socialisation and interaction with the natural habitat go hand in hand. A place where the community can grow in relationships and well-being.
Growing the Future – The project is aimed at increasing opportunities for families to engage in outdoor activities and enjoy a nature-based environment. Growing food to help address issues around climate change and food security will be at the heart of the project with opportunities to grow native trees and wildflower species with the seeds collected locally, these will then be used to enhance the local environment.
Ryder Brow Pocket Park & Woodland Walk – This project will create a high-quality and accessible pocket park on an under-utilised space adjacent to allotments in Gorton. With community input, the space will be revitalised as a community orchard with incredible edible beds, new wildlife habitats and open up access to a remarkable woodland area.
Withington Baths Community Garden – Creation of a new high-quality pocket park to the front of a community asset, currently a poorly configured space with several design flaws which when addressed will provide a more functional, accessible and attractive community space.
Crossley Sensory Retreat – Develop an unused piece of land on the grounds of a community centre into a green space that will become a sensory garden and a place that can be enjoyed by the local residents. The area will be planted with a variety of plants and be used for a range of activities with local user groups including schools. The area will give people the opportunity to take part in organised activities or enjoy a space to sit and relax to enjoy the outdoors.
The Eden Street Project – Developing a small area of poorly utilised land to provide an attractive, green biodiverse space for residents living in the surrounding flats. The land is currently overgrown, and its development will not only enhance the area aesthetically but provide an opportunity for the community to socially interact whilst becoming physically and mentally active in the outdoors.
Green Spaces for Smithfield – Engaging and empowering the community to get involved with nature by seeking environmental improvement with tree, flower, and shrub planting together with bird and bat housing. Furthermore, the project will boost health, biodiversity, and the visual appearance of the Northern Quarter, complementing its creative quarter status.
Wildflowers at Hall I'th' Wood – A new project for Hall I'th' Wood Community Garden improving the site for biodiversity through creating wildflower patches and more diverse native planting within the garden. The project will also deliver community activities to encourage the community to grow their own wildflowers at home, fostering a sense of community and empowering people to make positive environmental changes.
Firs Wood – The Forgotten Woodland – Firs Wood is an area of forgotten, unloved woodland that is largely unknown to the local community in Trafford. The woodland is hidden along Firs Way, with no obvious entrance or signage from the road so many people have never visited this green space. This project is driven by members of the community who want to restore this forgotten woodland into a rich wildlife haven, where the local community can connect with nature on their doorstep.
Mayor of Greater Manchester, Andy Burnham, said: "Everyone should have access to quality green space and the benefits that it offers our physical and mental health, but the reality is that some areas of Greater Manchester are worse off than others at present.

"That's why I'm so pleased to welcome the latest intake of Green Spaces Fund projects, all of which seek to redress the balance. I continue to be amazed by the imagination and endeavour shown by community groups applying for support from fund – from green-fingered growers to champions of biodiversity, the projects that we have been able to back so far are really making a difference to their local areas.

"There's still time to get backing from the fund, so if you have an idea for how to turn your local area green please do apply and help us make Greater Manchester a greener, fairer place."
The Green Spaces Fund is managed by the Greater Manchester Environment Fund (GMEF). A pioneering body created in partnership with the Wildlife Trust for Lancashire, Manchester and North Merseyside and the Greater Manchester Combined Authority, GMEF brings together communities and funding bodies keen to channel their resources into addressing environmental problems.
Community groups who haven't previously received funding can still apply for support from the Green Spaces Fund, as Round 4 is now open for applications until Friday 29 September 2023
. Click here for more information and support with your application.