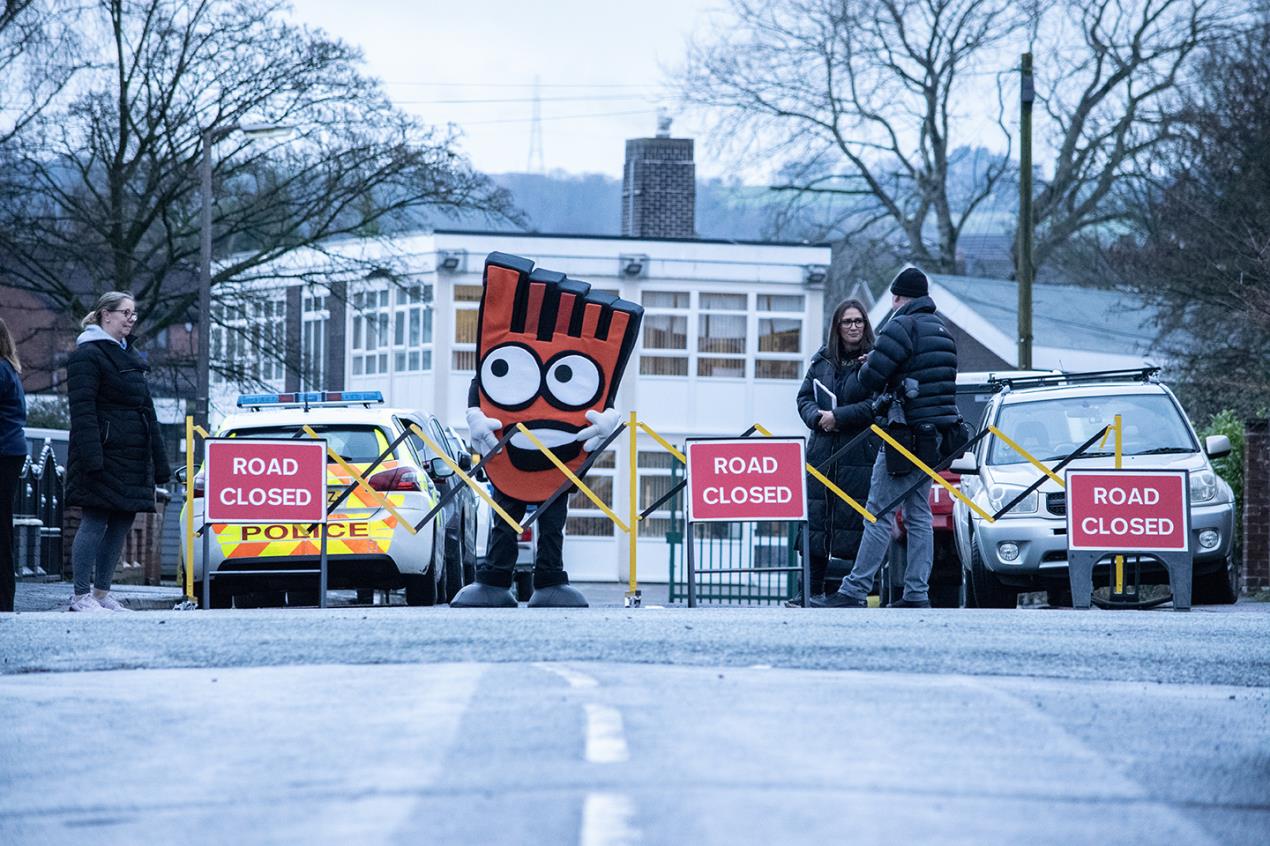 Bury's first 'School Street' has opened to help keep pupils safe and encourage them to walk or cycle to school.
A traffic-free environment now exists outside Guardian Angels Primary School during peak times in the morning and afternoon. 
The initiative is a partnership between the school, Bury Council, Living Streets and Transport for Greater Manchester.
A second Bury school, Chesham Primary, has also agreed to implement a 'School Street' at a date to be confirmed later this year. School Street schemes close the road to certain vehicles for short periods during peak drop-off and pick-up times, e.g. 8.00 am-8.45 am and 2.15 pm-3.30 pm.
Marshals put out signs, cones and barriers to stop non-residents from driving through the area.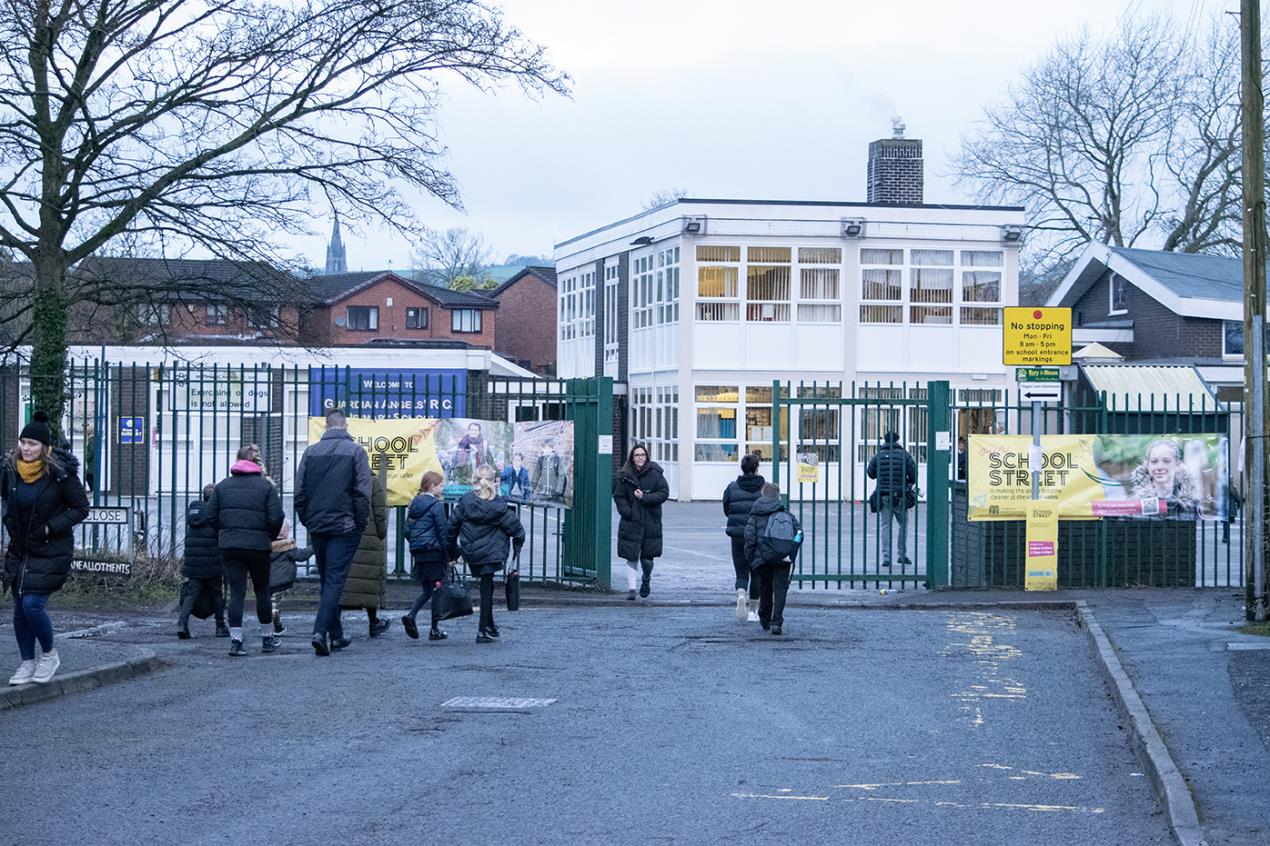 School Streets still allow residents and businesses on the street to use the road if they drive at a walking pace and they show a valid permit.
Councillor Alan Quinn, cabinet member for the environment, climate change and operations, said: "School Streets cut traffic and congestion outside schools, which will help to keep our children safe. The air quality will also improve thanks to the reduction in engines idling during busy drop-off and pick-up times."
The Guardian Angels scheme is also backed by Greater Manchester's Active Travel Commissioner Dame Sarah Storey.
In November, Dame Sarah unveiled a new policy, Refreshing Greater Manchester's Active Travel Mission, highlighting the benefits of active travel and why it is fundamental to the success of other key agendas for Greater Manchester, including a 'vision zero' recommendation for road danger reduction. Home-to-school travel is also one of the commissioner's five priorities to ensure that educational establishments have the tools to support youngsters in participating in active travel.
Dame Sarah Storey said: "A School Street's main function is to improve the safety of children as they head to and go home from school. With Vision Zero a key recommendation within my recent Refresh the Mission report, local interventions like this make a significant contribution to reducing road danger. Whether it's pavement parking, struggling to cross the road due to the volume of vehicle traffic or speeding drivers, many parents tell me it just doesn't feel safe to head to school on foot or allow older children to go alone.

"It's great to see that Bury is trialling this School Street, with the park and stride locations still facilitating those who live outside walking distance of their school or who need to drive somewhere else after dropping off.

"Resident access is unaffected by these measures and in other areas, School Street measures are welcomed by residents who are often affected by people blocking their normal access route."
Guardian Angels Primary School takes part in WOW– the walk-to-school challenge from Living Streets. Since starting WOW this academic year, Guardian Angels Primary School's active journey rates have increased by 15 per cent.
Dan O'Connell, Project Coordinator, Living Streets said: "We're thoroughly enjoying working with Guardian Angels Primary School to run WOW and promote the health, social and environmental benefits that come from walking to school.

"We know that unsafe speeds, pavement parking and road danger can put families off walking to school. This new School Street will remove those barriers, making it easier, safer and more attractive for even more pupils and their families to choose to walk."