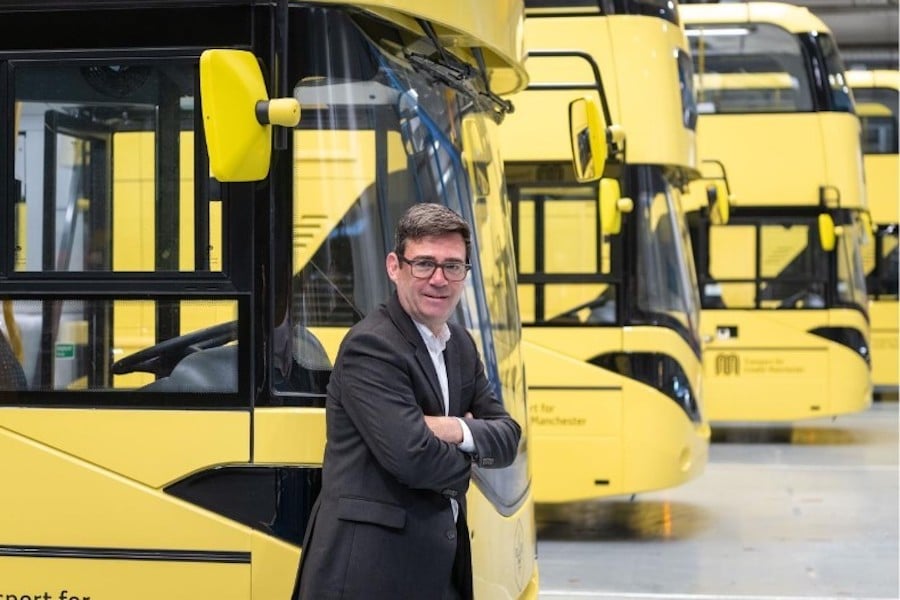 A bus depot in Bolton is set to install 155 charging points as the borough's network moves towards being 100 per cent electric.
The proposal, lodged this month, will see works carried out on Bolton Bus Depot on Weston Street in Great Lever that will allow it to charge up around 50 electric buses.
The plans form part of Greater Manchester's ambition to become the first city-region to deliver a carbon neutral transport network.
Under the plans, the city region's bus fleet will be 50%  electric by 2027 and 100% electric within a decade, a move that would singlehandedly reduce carbon emissions by 1.1 million tonnes.
Transport for Greater Manchester (TfGM) will launch the Bee Network in the borough on September 24, bringing back local authority control of the bus network for the first time since 1986.
Powered by electric batteries and built in Britain, the new buses will produce zero local emissions, supporting Greater Manchester in building a sustainable future for public transport.
Earlier this month, the first five yellow-coloured Bee Network buses were handed over to TfGM after being built in Scotland by Alexander Dennis.
The electric buses are 10.8m long and powered from 382kWh batteries, meaning they have no tailpipe emissions.
The buses will be among 50 new electric double-deck vehicles that will enter service when the network begins.
Due to operate across Wigan and Bolton, they will be the first to bear the branding of the new Bee Network – Greater Manchester's bold ambition for a fully integrated, London-style transport system comprising buses, trams, walking and cycling, and eventually trains.
The plans submitted to Bolton Council will be the first phase in a plan that aims to equip the depot with the capacity to charge up 155 buses.
The works have been proposed by Transport for Greater Manchester alongside developers Wilmott Dixon, and comes ahead of the proposed roll out of the Bee Network across the city region.
The building itself will remain in the same condition, with the developers having judged that it is not in need of refurbishment.
But a new primary substation will be added along with an underground power distribution system and other equipment such as lighting and external bus charging units.
The plans were first put before Bolton Council on Thursday June 15 and will be open for neighbourhood consultations until Friday July 14.
Once this consultation period has passed, the authority will aim to decide weather or not to approve the proposal by Thursday August 17 this year.