Greener Greater Manchester - an ambition to be carbon net zero by 2038
Home to world-leading research in hydrogen, graphene and fuel cell energy
Leading a green revolution with a region-wide Clean Air Zone, with over £120m of funding to support greener vehicles
A vision to change our production with a plan for greener smart energy
Greater Manchester has set an ambitious target of achieving net carbon neutrality by 2038. This can be achieved through the combined efforts of people working across the region to address global challenges while protecting and enhancing the natural environment. People across the public, private and education sectors in Greater Manchester are playing a leading role in developing low carbon solutions for: smart energy, retrofitting, transport, green innovation, natural environment, aviation, green finance, and green skills/jobs.
On this site powered by the team at Marketing Manchester, we'll be posting news from the relevant themes from across Greater Manchester. Browse the articles below to see everything Greener Greater Manchester.
Latest Greener Greater Manchester News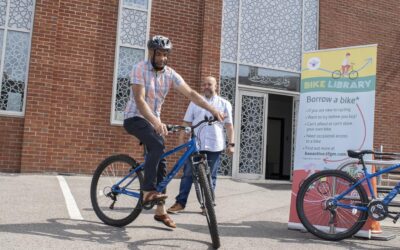 Transport for Greater Manchester's bike library scheme is already boosting people's access to cycling with 29...