Greater Manchester at COP26
Greater Manchester's Ambition to Level Up, becoming the UK's Leading Green City Region
Greater Manchester's political, civic and business leaders are attending the COP26 United Nations Climate Change Conference.
Achieving net zero and levelling up are twin priorities for the UK government and for Greater Manchester.
We believe that a green economy is a levelled-up economy; meeting our carbon neutral targets and achieving net zero across transport, housing and infrastructure will be fundamental to truly levelling up.
We need Government support to achieve this systemic transition as we work towards our target of achieving net zero carbon neutrality by 2038.
Greater Manchester is the city region where people and businesses can easily realise their net zero ambitions as a place to live, work, study and invest. We are developing a model others can follow.
Find Out More About Our Plans

International Mayors Panel Discussion at COP26
Register for From Industrial Cities to a Green Urban Revolution, 11 November. Hosted by GM Mayor Andy Burnham and Glasgow leader Cllr Susan Aitken. 

GM Green City
Greater Manchester is adopting a clear and ambitious approach to climate action with individual, community, educational and industry action at its heart.
Investing In Sustainable growth
Stockport MDC is one example of how we're investing in places across Greater Manchester in a sustainable way.

Greater Manchester Local Energy Market
Ambitious plans to revolutionise energy networks across the city-region are taking shape and accelerating.

Destination Bee Network
Find out how a London-style transport system to level-up Greater Manchester will be delivered in partnership with government.

Retrofit Skills Hub
Training people to provide new skills and employment opportunities and to ensure the region's homes and buildings are fit for a low-carbon future.

Green Homes Grant
Greater Manchester Combined Authority (GMCA) has secured £10.3 million of funding to run the Green Homes Grant Local Authority Delivery scheme in Greater Manchester in partnership with E.ON.
MIDAS
To find out more about green investment opportunities in Greater Manchester, MIDAS is the inward investment promotion agency for Manchester, with a strategic aim to secure significant levels of new investment for the city region to create and safeguard jobs.

Bee Net Zero
An ambitious commitment to making the city-region the easiest place in the UK to become a green business. 

Greater Manchester Local Enterprise Partnership
GM LEP brings together business and civic leaders to deliver jobs, growth and prosperity for Greater Manchester.

The Ignition Project
A ground-breaking project that aims to develop innovative financing solutions for investment in Greater Manchester's natural environment.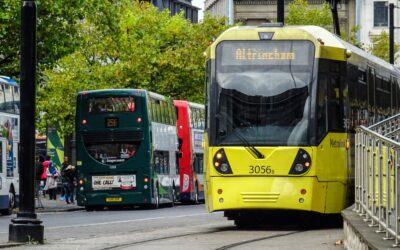 A new Transport Decarbonisation Demonstrators programme launches on the 27th November 2023. The £2 million competition will encourage businesses and local authorities to work together to develop transport systems that cut emissions in the long term. Funded by the...
Marketing Manchester Ltd
Lee House
90 Great Bridgewater Street
Manchester
M1 5JW
Registered in England No: 3323710
VAT No: 727102071